Farin X Change Rocks the Hard Rock Cafe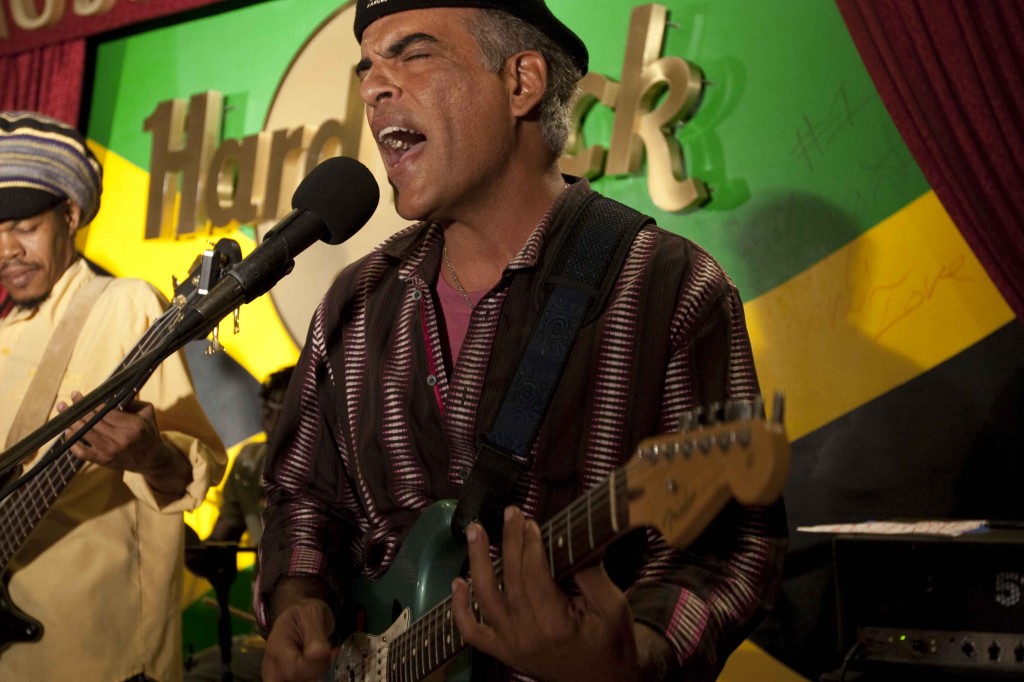 Emerging reggae band Farin X Change launched its self-titled debut album to rave reviews at the grand reopening of the Hard Rock Cafe, Ocho Rios, on Friday February 12th, 2010. Band members Richard "Richie" Sinclair, D.A. "Lexie" Russell, K. "Junior" Lamey and Ian Knight were accompanied for the night by Bertram Saulter (owner of Island Outposts' The Caves resort in Negril, as well as a founding member of the Flashpoint Film Festival) on harmonica.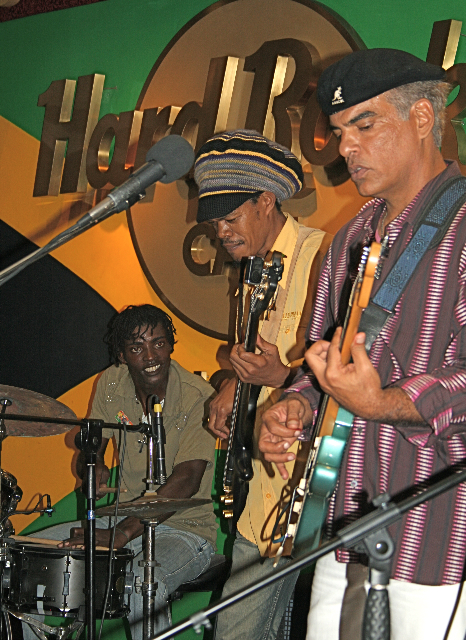 Farin X Change took the stage following a pre-show VIP reception, well attended by local music industry persons and north coast tastemakers, and proceeded to deliver a two hour set of the hard-hitting eclectic roots reggae/rock that is their signature style. The band kicked things off with "Toe The Line", the lead single from the album, and segued smoothly into more of their original material including "Running Away" and "Feel No Pain".
A tribute to Bob Marley followed in the form of "I Shot The Sheriff", at which point Sinclair and Lamey then temporarily relinquished their roles on lead vocals, allowing "Lexie" Russell to switch themes and deliver the romantic ballad "Gonna Love You", much to the delight of the Valentine's weekend crowd. The party atmosphere was then quickly re-established with "Mama Africa", "Running Away" and "These Old Wars" as well as a solid cover of Freddie McKay's rock-steady classic "Picture On The Wall".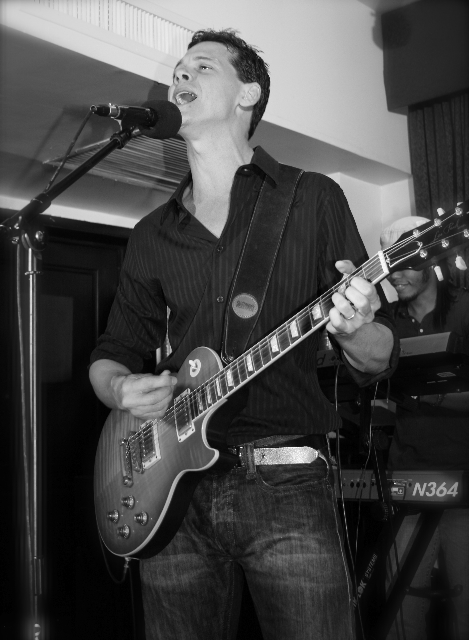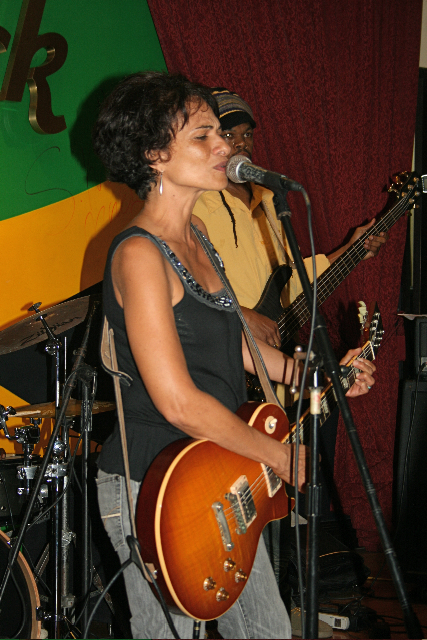 Black Zebra front man Wayne McGregor then joined Farin X Change and proceeded to rip through guitar-heavy covers of "Johnny B Good" and "Twist & Shout" with his usual level of bravado. McGregor passed the baton to roots/folk singer Della Manley, who closed the show with a stunning acoustic version of Eric Clapton's "Tears In Heaven". DJ Smoke from Renaissance Disco took the controls and finished out the night in true Jamaican party style.
About Farin X Change
Farin X Change is an exciting new voice in the world of reggae. Four experienced Jamaican musicians form the core of the band, bringing a breadth of backgrounds and styles. Richie Sinclair in particular has a long history in reggae music- as a member of the 1980's Jamaican reggae rock band Native (along with Wayne "Native Wayne" Jobson) he toured North America, Europe and Japan and released a number of albums to critical acclaim on Arista/Ariola Records.
Describing Farin X Change as a "spiritual restoration", the band is focused on the message behind the music as much as on the music itself, which they term as "eclectic and avant-garde conscious reggae". The band sings about interpersonal relationships, social and economic issues, international current affairs, romance, personal quests and introspection.
Farin X Change is based at the idyllic Dream River Studios, nestled in the green hills outside the town of Port Maria in St. Mary, Jamaica. Much like the band itself, Dream River also possesses a respectable reggae pedigree- it was originally owned by Bob Marley and used as his country studio and retreat.
The group recorded Farin X Change in 2008 when they realized they had composed a sizable amount of original material and wanted to share their message with audiences beyond their immediate locale. The album was originally scheduled to be released in 2009, but was pushed back to 2010 as they worked to get the mix and the mastering just right.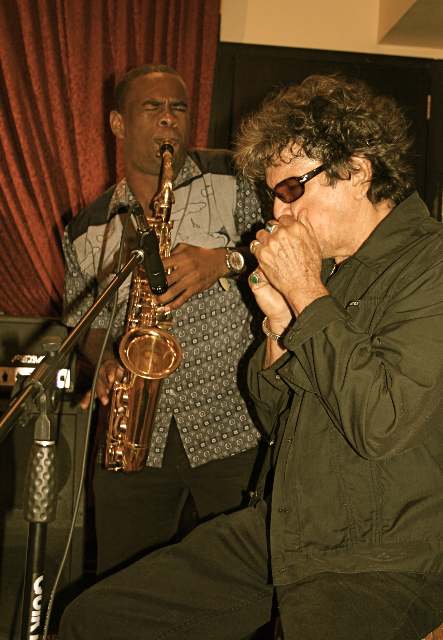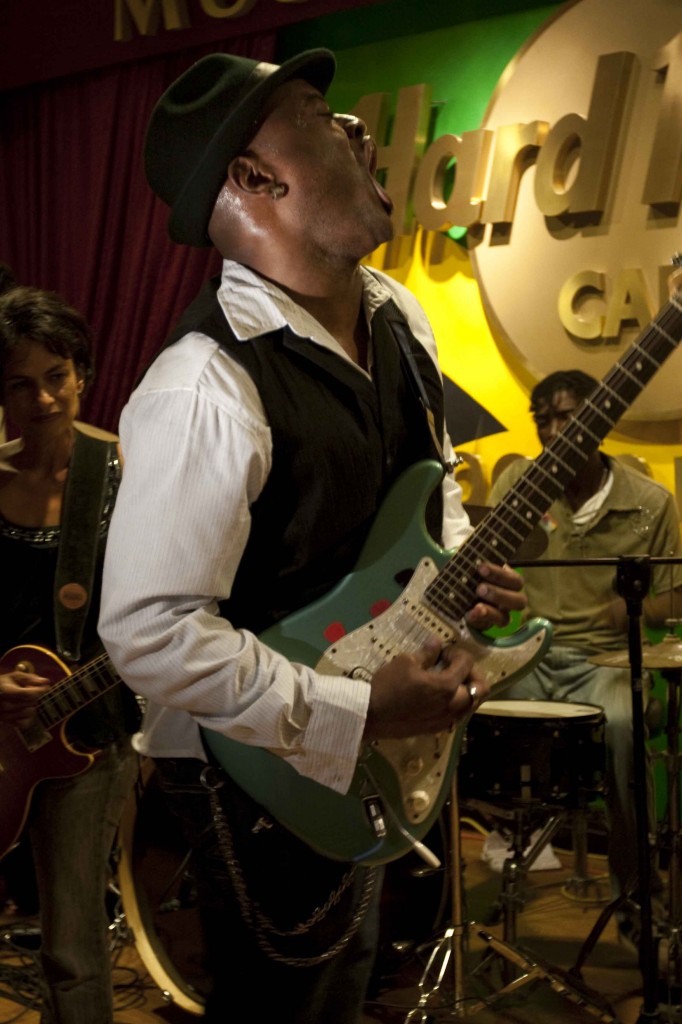 You can visit the Farin X Change website at farinxchange.
Photos courtesy of William Richards and Suzanne Jobson.