New Jamaican Reggae Band Farin X Change Poised To Take On The World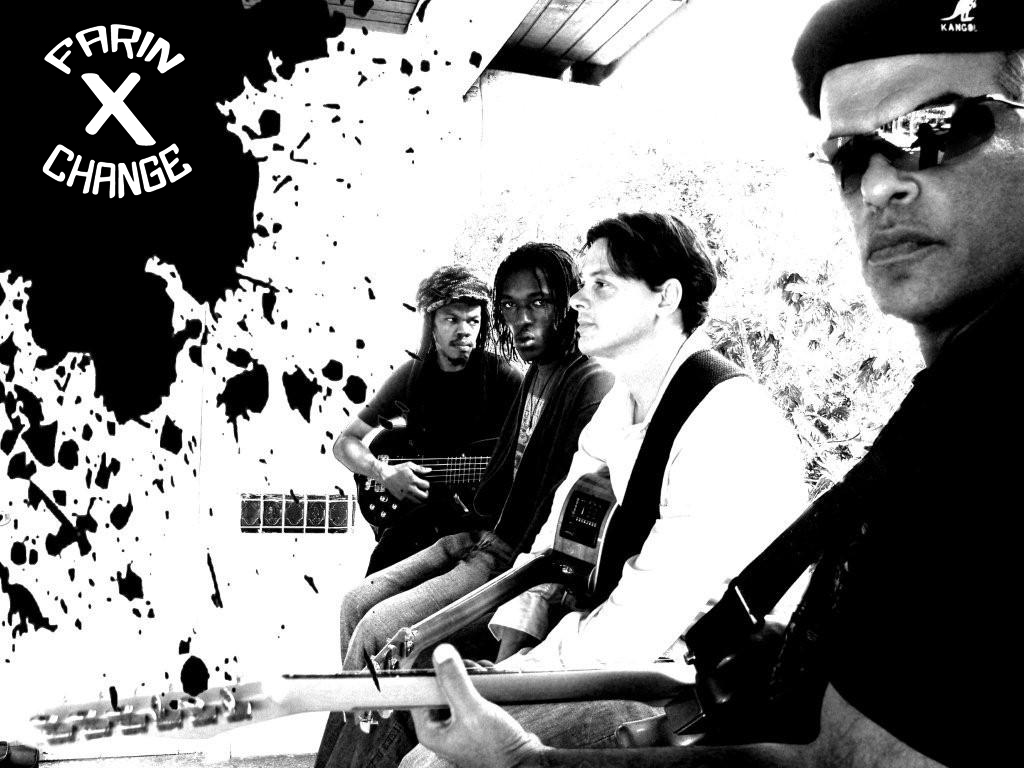 Farin X Change
At a time when many are questioning the content and quality of Jamaican popular music, emerging reggae band Farin X Change stands solidly above the debate with an eclectic blend of roots reggae and rock influences.
Farin X Change is led by Richard "Richie" Sinclair (lead guitar, vocals, songwriter) and K. "Junior" Lamey (lead vocals, drums). Sinclair has a long history in reggae music- as a member of the 1980's Jamaican reggae rock band Native (along with Wayne "Native Wayne" Jobson) he toured the Caribbean, North America, Europe and Japan and released a number of albums to critical acclaim via the band's deal with Arista/Ariola Records. Even before this, however, Sinclair had formed his first band at age thirteen with fellow Knox College student Handel Tucker, whose later success as a musician and producer is well known through his work with stars such as Maxi Priest, Diana King and Sly & Robbie.
Sinclair and Farin X Change are now based at the idyllic Dream River Studios, nestled in the green hills just outside the town of Port Maria in St. Mary, Jamaica. Much like the band itself, Dream River also possesses a respectable reggae pedigree- it was originally owned by Bob Marley and used as his country studio and retreat.
Describing Farin X Change as a "spiritual restoration", Sinclair and Lamey are focused on the message behind the music as much as on the music itself, which they describe as "eclectic and avant-garde conscious reggae". The band sings about interpersonal relationships, social and economic issues, international current affairs, romance, personal quests and introspection.
In addressing these issues, Farin X Change exhibits the unique ability to convey contrasting musical emotions. They are inspiring and reflective, easygoing and invigorating, engaging and introspective. Through resounding expressions of hope and confidence, Farin X Change invokes recently elected United States President Barack Obama as an initiator and catalyst of change and restoration in the United States and abroad, and as an inspiration to the band. Obama features prominently in their upcoming music video "War In America".
The band's creative range, solid musicianship, and fresh approach to reggae music are evident in their songwriting, musical composition and instrumentation. This multifaceted group has created a sound that resonates with listeners- their lyrics are poignant and enlightening and weave effortlessly into their melodies, creating a musical tapestry that draws from traditional reggae sources as well as outside influences ranging from David Bowie and Jimi Hendrix to Coldplay and Pink Floyd.
The group recorded their ten track debut album, Farin X Change, in 2008 when they realized they had composed a sizable amount of original material and wanted to share their message with audiences beyond their immediate locale.
Farin X Change will be released on the Dream River Productions label on Tuesday 9 June 2009.
You can visit the Farin X Change website at www.farinxchange.com.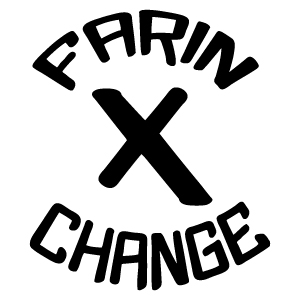 Farin X Change logo