What's on in Kingston that's a little bit different?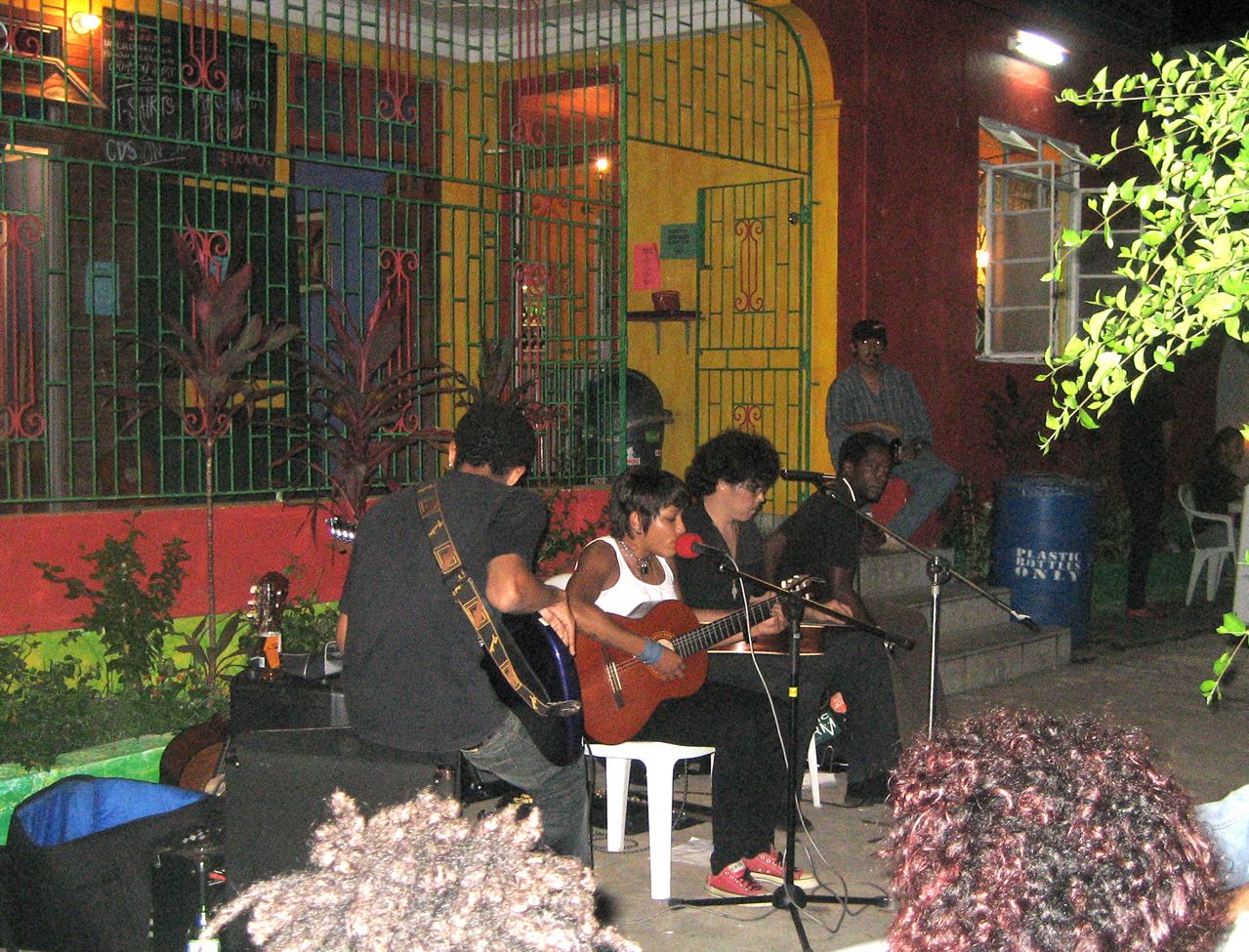 Crimson Heart Replica performing at Chilito's Restaurant in Kingston
What are Kingston's TOP 5 hot spots for something a little different?  What do you think?
Post a comment or email us your TOP 5 to yardedge@gmail.com.
So far, we like,
Chilito's-finally good "Ja-Mexican" food in town and their live music nights rock too
Griot Music nights at Christopher's-check it out for some of Jamaica's finest talent
"Smokin' Jacket" at Carlos Cafe-Kingston's monthly uber hip lounge party
Tony's Bar -K-town's rockers hang out
Crimson Heart Replica's Hard Candy Sessions-anything CHR does is cool!
WHAT DO YOU THINK?  POST YOUR TOP 5!