Kingston on the Edge presents "Word, Love, Power" at Bookophilia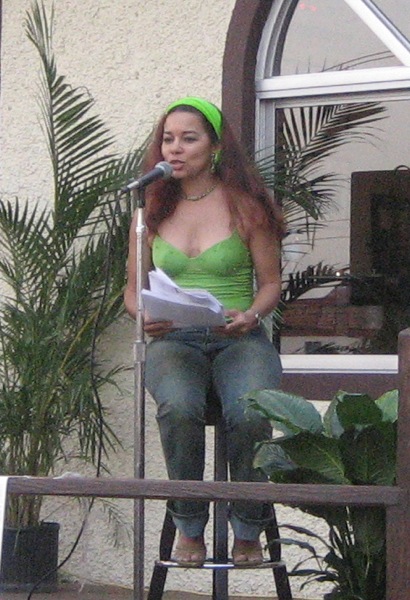 Saffron
Kingston on the Edge (KOTE) closed on Saturday with a mixed media presentation of music, poetry, screen play reading, and art presented by an eclectic mix of young artists.  The venue was the new bookstore on Hope Road, Bookophilia which opened recently (and is really worth a visit-more on Bookophilia to come).
The evening began with a reading of a screen play by Amber Chevannes and directed by Lesley-Ann Wanliss.  The play seemed to be exploring the twists and turns of modern day relationships here in Jamaica.  Funny, insightful, provocative, and definitely entertaining, the play was well acted and enjoyed.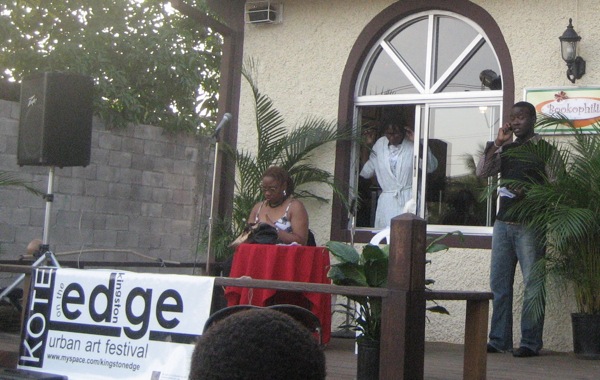 A young up and coming poet, Saffron then read a selection of her poetry.  My favorite was one based on "mosquitoes" which somehow seemed to turn into somewhat of a theme as M'bala who followed Saffron also had a poem about these local pests.
M'bala's presentation featured percussion and poetry, and he used several unique instruments to communicate his work.  M'bala revealed that he uses his drum as his typewriter saying that he was "writing the story of my life on the drum" and warned us to read it at our own risk.  He added that we should skip some pages, if we were "prudish".
Diamara Neil and Donald Waugh from Airplai then entertained with some soulful jazz selections and had the audience shouting "encore" at the end of their performance.
Visual arts were presented by Neil Williams, Petrus, Noella Costabile, and Kevin Taylor. DJ's were Sawandi and Afifa.
Among the patrons was Dr. Velma Pollard, one of Jamaica's well known and accomplished poets who had this to say about the evening "I really like the fact that things like this are going on in my country…congratulations to the KOTE organizers."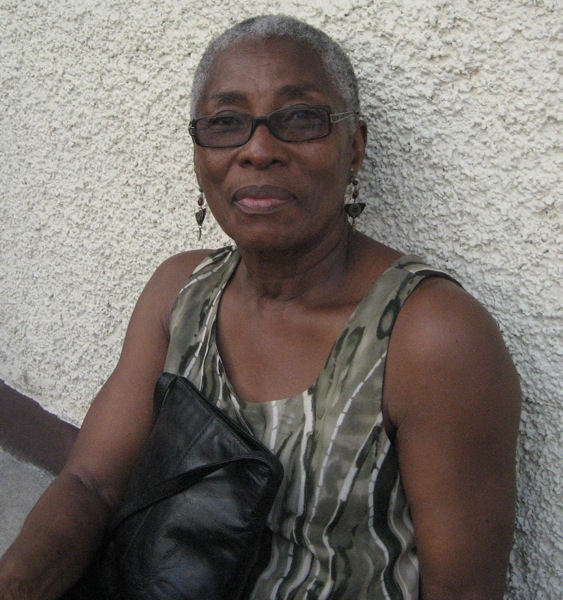 Dr. Velma Pollard
The creators and organizers of KOTE deserve a big round of applause as KOTE presented a diverse, well organized and truly enjoyable celebration of Jamaican arts and culture on "the edge".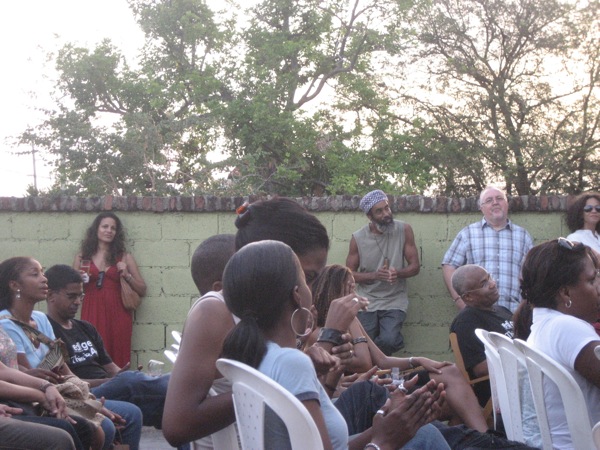 LOOKING FORWARD TO KOTE 09!