YardEdge talks to Winsome Barrett of Winscents, Jamaican Candlemaker and Entrepreneur
Winsome Barrett is a young Jamaican entrepreneur who's making a living from her hobby by manufacturing and selling hand poured scented candles in Kingston, Jamaica. YardEdge caught up with Winsome of Winscents candles to find out why candles and what else does Ms. Barrett have burning?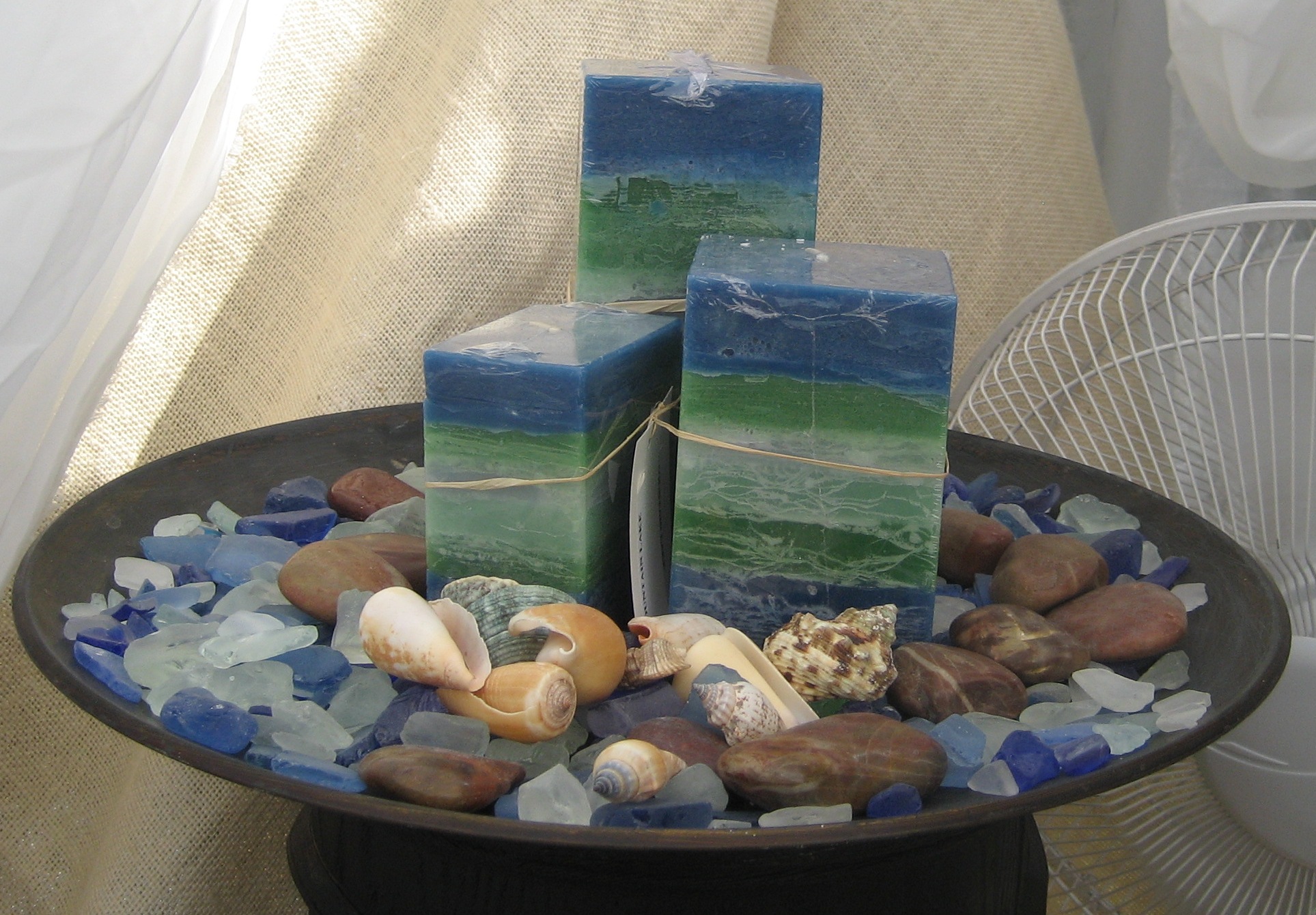 YardEdge: How would you describe your work?
Winsome: I make hand poured scented candles, there are no conveyor belts! With me physically making the candles, they can be customized to match the colour scheme of a room, a function or just your personal preference. You get to choose from nearly 80 fragrances, choose your, shape, size, colour and design.
YardEdge: How did you get started?
Winsome: I started making candles because of my own love for candles but not quite being satisfied with what was available. I would love the look or colour of a candle but not the scent or liked the scent but not the colour. I was in an arts and crafts store and came upon a candle making kit and figured here was the opportunity to make my own just how I wanted it, with colours and fragrances I liked. I ended up not getting it from that store but instead went online to look for a kit that would have everything I would need including pots and pans! Got the kit a few weeks after that and that was pretty much it.
YardEdge: Why candle making?
Winsome: I certainly did not plan it at all…who would have thunk it! I was satisfied with playing around with the wax and making candles for myself. A friend came by and saw a few and asked if I could make a pair for her…I said sure…if you'll pay me and she agreed! The rest is history
YardEdge: How is the business going so far?
Winsome: I honestly cannot complain. I have been doing this solely for quite a few years now. WINSCENTS still has not nearly reached where it can be and I hope on carrying it all the way!
YardEdge: What kind of marketing do you do?
Winsome: The only solid marketing I have done is 2 craft fairs. Other than that along with my brochures and business cards, WINSCENTS has grown mainly by word of mouth, and nothing can beat that!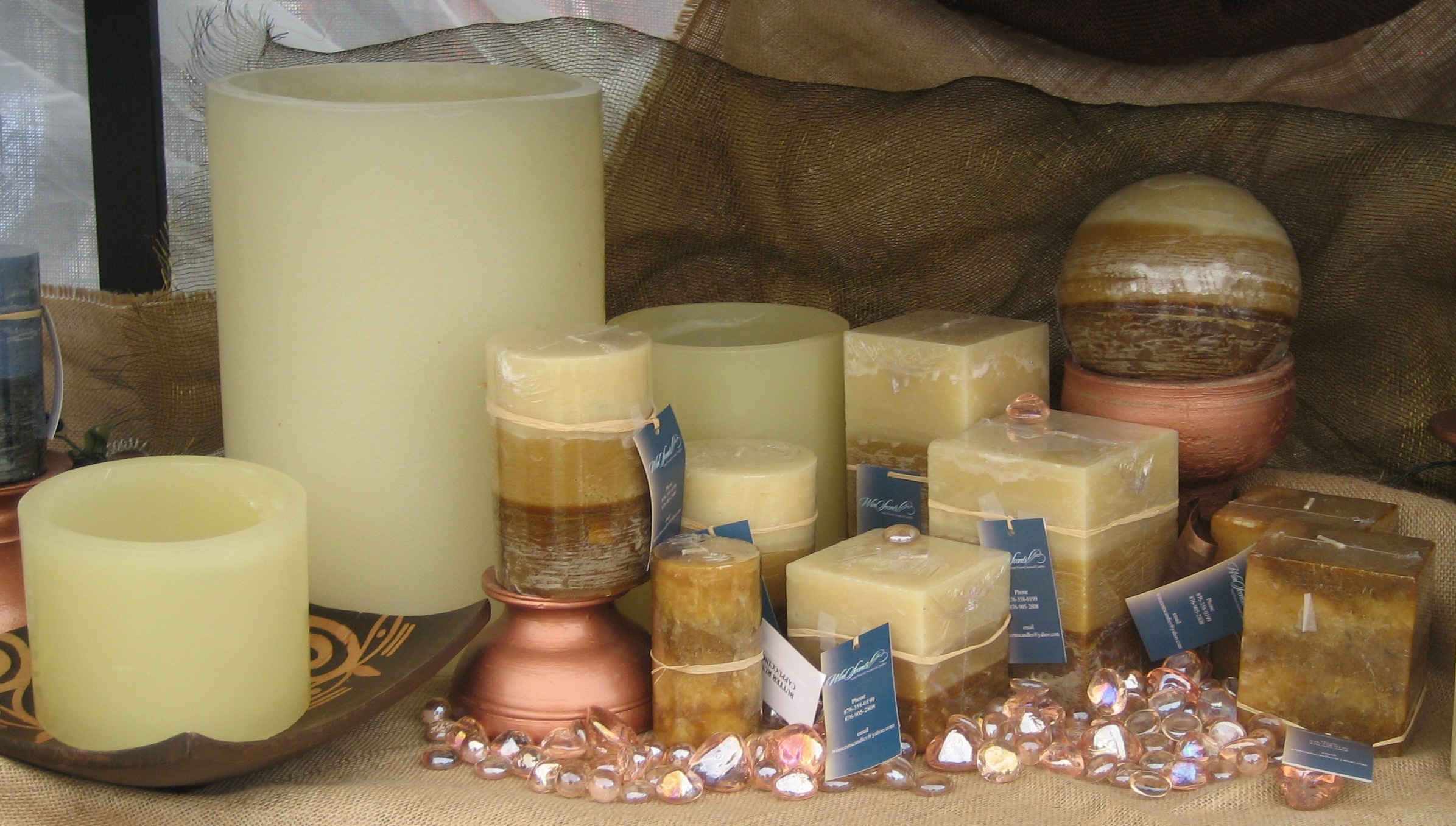 YardEdge: What's your vision for your business?
Winsome: I want to see WINSCENTS become somewhat of a household name but yet I still want to keep it as hand poured and maintain the use of the finest ingredients and keep the candles highly scented using the maximum scent load of the best quality fragrances available. Keeping them unique and not being just another candle on the shelf!
YardEdge: What other interests do you have outside of your work?
Winsome: Right now I'm a gym rat lol…I enjoy spinning and I have recently started doing Capoeira which I absolutely love! Also learning bits of what some would call 'useless' information and facts. For example, another name for your little finger/pinky is Wanus or Idi Amin (Past President of Uganda) used to be a doughnut vendor…it is impossible to sneeze with your eyes open…I could go on and on…..
YardEdge: What inspires you to create and how do you keep motivated when things get tough?
Winsome: Doing a lot of reading on the art of candle making, researching and studying it and sharing info with other candle makers internationally. We all try to come up with new and interesting things to do with wax by experimenting with the many, many different types of waxes and different designs for candles. We share pictures and ideas and vibe from that. We then take each others ideas, practice them, try to perfect them and just play around till we come up with the new 'thing' to do. Luckily for me, even though this is my job, it first started as a hobby and still, most times feels like one!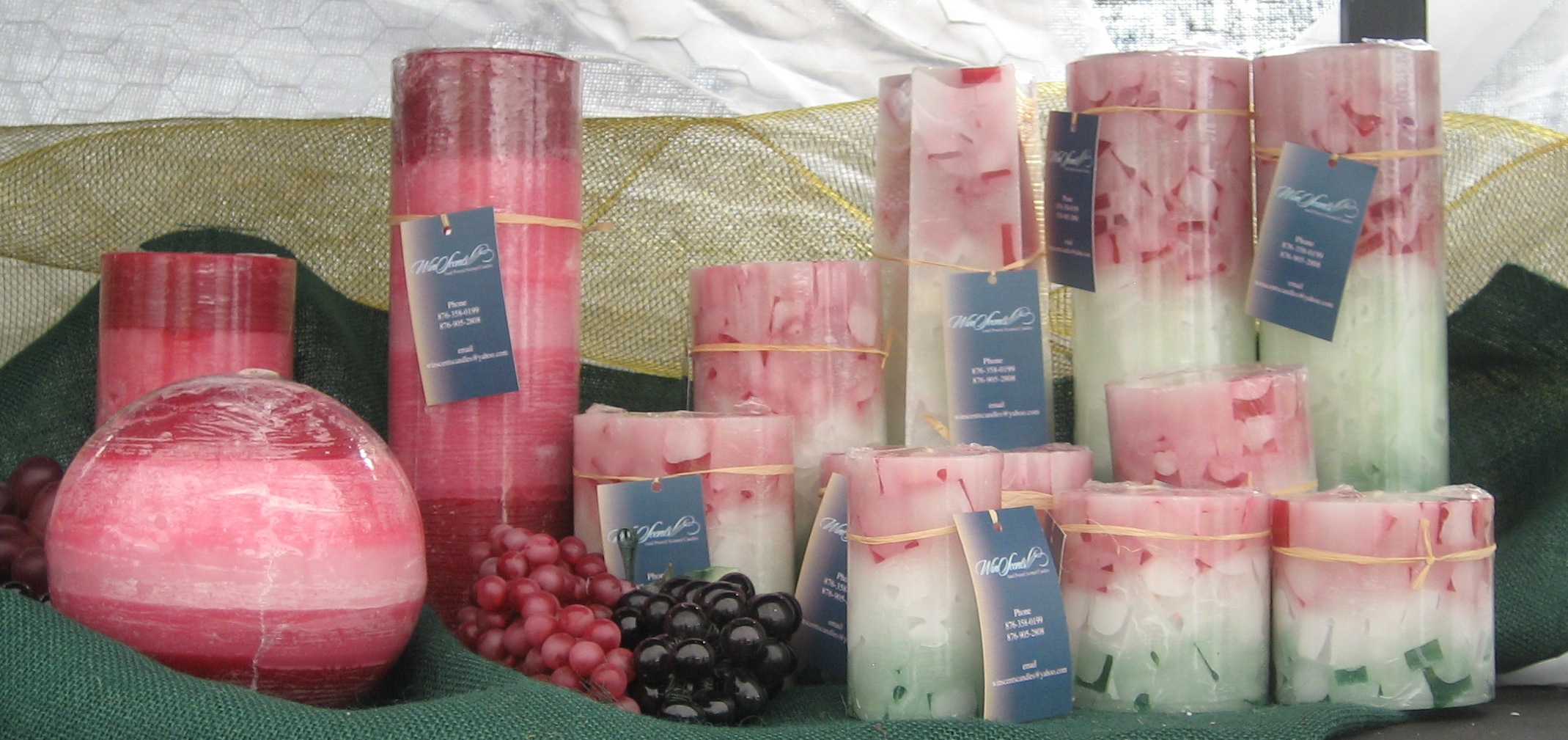 YardEdge: Where do you see yourself in ten years?
Winsome: Alive and healthy first off. Still running WINSCENTS (with help by then) and opening up a store.
YardEdge: Who or what else inspires you?
Winsome: Young entrepreneurs, persons who are passionate about life and their work.
YardEdge: How would people who know you describe you?
Winsome: Fairly easy going, can be reserved at time…so I'm told lol. May seem quiet, but that's if you don't know me well.
YardEdge: What makes you feel the happiest when you're doing it?
Winsome: Having a shower, going into bed with fresh linens, lighting some scented candles and reading a really good book.
YardEdge: Where do you get your ideas from? How do you begin?
Winsome: Sometimes simply walking into a room and seeing the colour scheme or the various hues in nature can trigger an idea…The basis of my ideas almost always begin with shades of colours.
YardEdge: What has been your best creation to date?
Winsome: My boutique line of soy candles. It took lots of testing. I worked for a long time on finding the right wax, wick and fragrance combination to give a clean, even burn and get the best burn time possible.
YardEdge: If you could be doing anything you wanted, what would that be?
Winsome: Kinda doing it now by working for myself! Oh…I have always wanted to learn to blow glass!
YardEdge: How have you developed your skill?
Winsome: The basics of candle making are fairly simple BUT believe you me there are a million and one components involved that you have to take into consideration, after all it is a chemical process, but practice and keeping up with the trends of the industry keeps me current.
YardEdge: What's your favourite film?
Winsome: I don't know if I can honestly answer that! The first one that comes to mind is Grease only because I know every song and know the dialogue almost word for word…and I have the soundtrack!
YardEdge: Last CD you bought/downloaded?
Winsome: Vikter Duplaix's "Bold and Beautiful".
YardEdge: Last book you read?
Winsome: Watermelon by Marian Keyes
YardEdge: What makes you happy?
Winsome: I'm a TV person…I enjoy watching just about anything. Also, listening to ALL types of music and singing along (to the ones I know!). I like playing computer games. I enjoy eating out at different restaurants and trying different foods…especially with J, traveling too!
YardEdge: What makes you sad?
Winsome: That's a tough one.
YardEdge: Special man in your life? What can you tell us?
Winsome: Hhhmm. Okay, lets just face facts…yes there is. His name is Jason and also happens to be my best friend, we have been around for a while now…11yrs…yes long, I know!!
YardEdge: Tell us a secret?
Winsome: I colour. I have a few colouring books, many crayons, pencil crayons and markers!!
YardEdge: Any regrets?
Winsome: The one thing I wish I kept up with was piano lessons. I had got pretty far and can still read music a little. But hey…I could still pick it back up! Other than that, I try not to have regrets and live life in the moment. I still am aware of the past and what the future holds though.
YardEdge: Final thoughts?
Winsome: This was fun!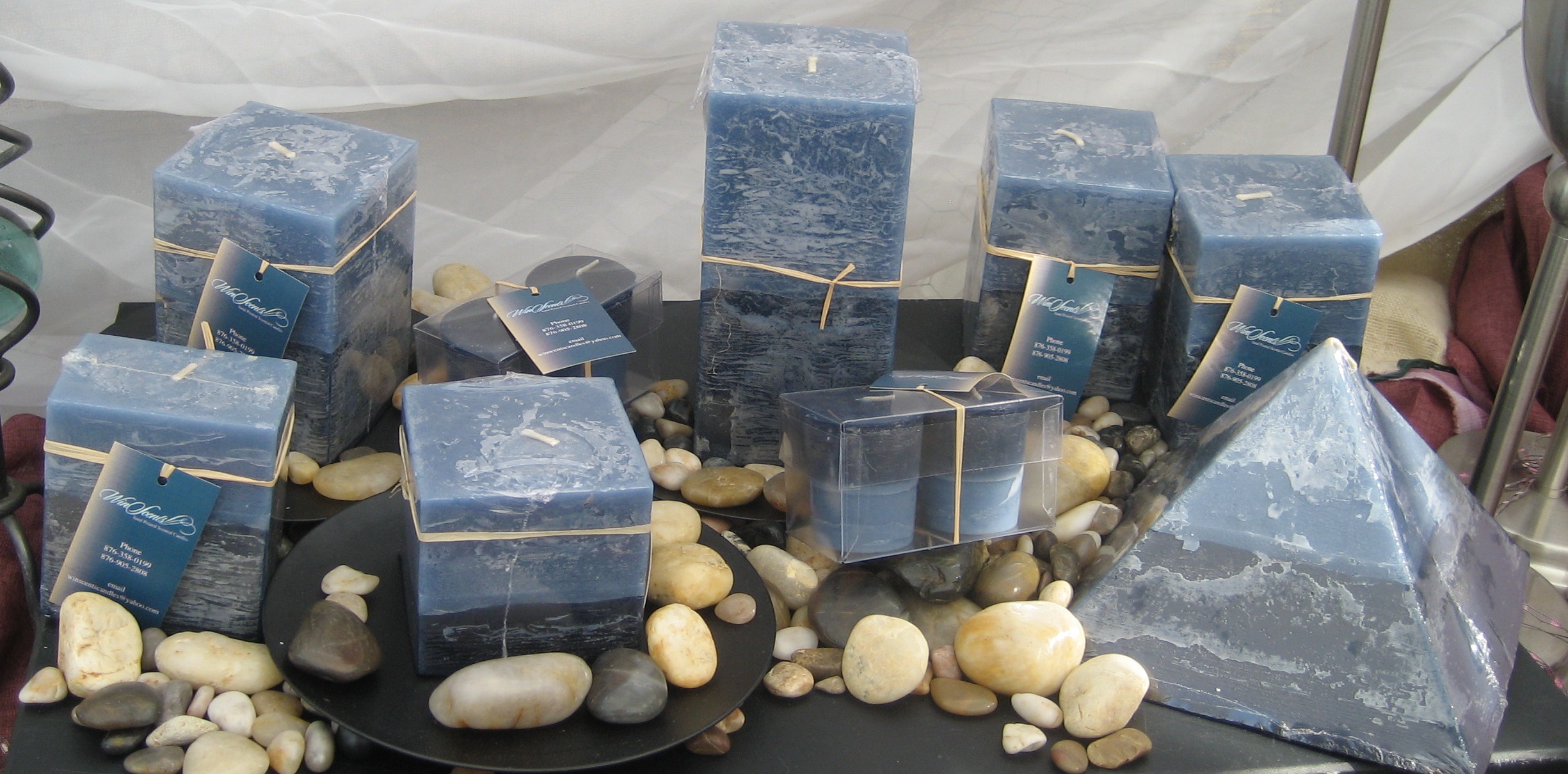 You can contact Winsome at:
(876) 358-0199 or (876) 905-2808