KOTE 09 Presents Music Celebration Day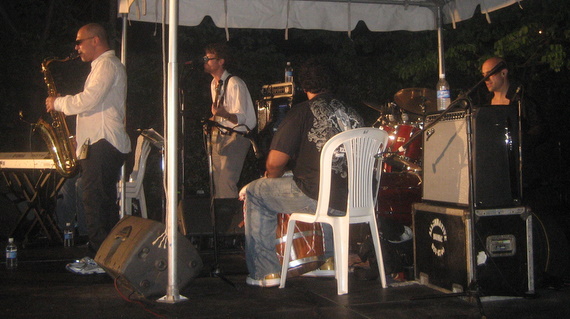 Jacques Schwartz-Bart and his band
This past Saturday KOTE 09 presented "FÊTE DE LA MUSIQUE" (music celebration day) at Grosvenor Galleries. The event was a presentation by the Alliance Française and The French Embassy in association with KOTE.

The afternoon began with an open mic session, followed in the evening by a jazz concert which featured Jacques Schwartz-Bart (a saxaphonist from Guadeloupe performing for the first time in Jamaica) and his band, Seretse Small and the Maurice Gordon Trio.
Artists who had their works on display included Marek Johnston, Petrus Chang, Adom Burke, Garfield Morgan, Anji Worton, Makeida Beckford and Noella Althea Costabile.
Like the Friday night KOTE opening, there was a good turnout and the music presented was clearly a joy to jazz lovers.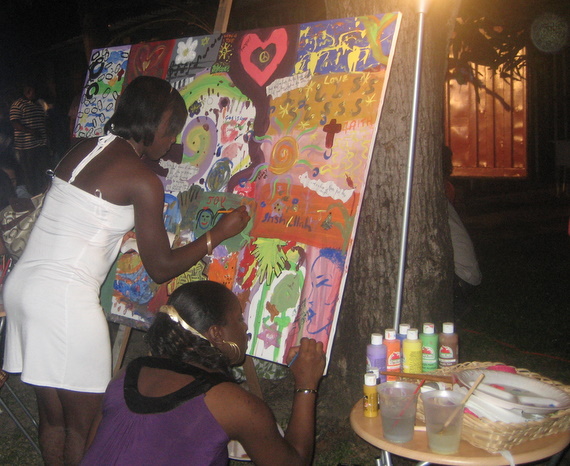 Community Mural