6 Coffee Shops 10 Minutes from Liguanea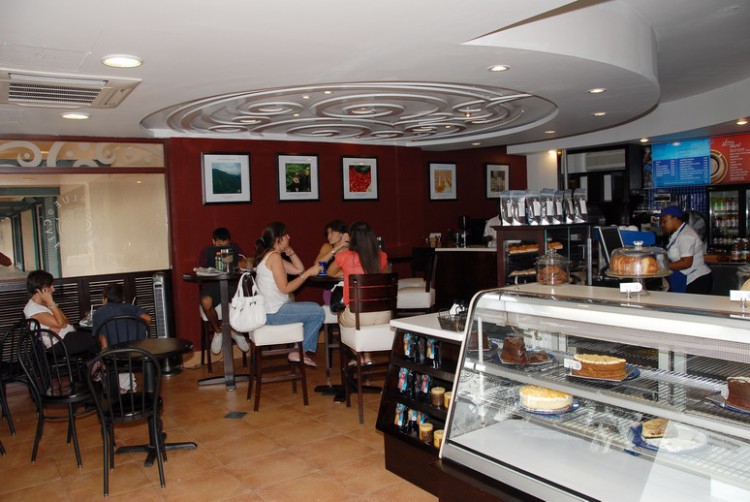 Did you know that there are now six coffee shops within ten minutes of Liguanea, Kingston?
Kingstonians seem to be really liking their coffee shops! They are great places to have meetings, lunch or just some great Jamaican coffee!
Here's a list of the six coffee shops that are within ten minutes of Liguanea, Kingston 6. These are the ones I know of – feel free to let me know if I'm missing any.
1.Cafe Blue – Sovereign Centre – Great coffee and consistently good food and service (More about Cafe Blue: http://www.yardedge.net/entrepreneurs/yardedge-talks-to-cafe-blues-jason-sharp ).
2. Cannonball – Loshusan – This Cannonball has been there for a while, great space (big) and convenient location in Loshusan Shopping Centre.
3. Cannonball – Sovereign North  – Cannonballs now under new management and food and service now much better! Try their salads!
4. CPJ Deli – Great lunch spot though last I checked parking was a problem especially at lunch time (I'm picky about parking).
5. Toyota Cafe – New coffee shop inside the Toyota dealership on Hope Road, very nice modern looking spot with good coffee but limited food items (unless they've added more in the last month or so).
6. Brew'd Awakenings – Tastee's foray into the coffee shop business, next to the Tastee retail outlet in Matilda's Corner. Small but very cute with reasonable prices and great service. Here's a pic: https://www.instagram.com/p/BKMPPO2Ag6Q/?taken-by=yardedge .