YardEdge Talks to Justine Henzell About OnePeople, a Documentary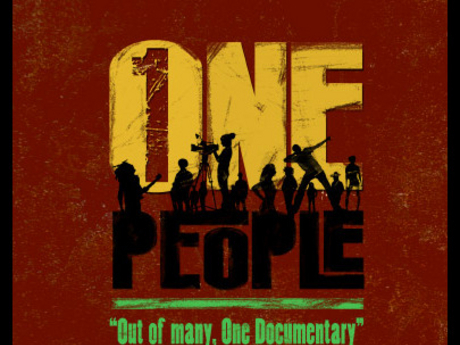 About OnePeople 
OnePeople is an exciting new documentary project being produced by Academy Award-winning director Kevin Macdonald, Justine Henzell, and Zachary Harding.
Scheduled to premiere August 6th, 2012 in Miami, Toronto, New York, London and Kingston, OnePeople is a collaborative documentary that invites people worldwide to contribute footage to celebrate Jamaica's global reach 50 years after independence.
The documentary seeks to answer the question "What does Jamaica mean to you?" with the idea that the global community of creative minded people will respond by uploading a visual representation of their answer to the website onepeopledocumentary.
Jamaica has an enormous global footprint, having touched many outside of Jamaica, even beyond the diaspora.
The project seeks to embrace anyone who has ever been moved by a reggae song, enjoyed a plate of ackee and saltfish, been stirred by the words of Marcus Garvey, fell in love under a Negril sunset or simply has a point of view.
A portion of the documentary's net profits will be used to create Jamaica's first film fund to enable Jamaican filmmakers to tell their own stories in their own voices.
Submissions will close November 6th, 2011.
YardEdge: How did this idea come about?
Justine: As Jamaicans Zac and I wanted to celebrate Jamaica 50 and a user generated documentary enables us to get the perspectives of Jamaicans at home and abroad as well as those touched by Jamaica in a way that a single filmmaker could never achieve.
The concept was inpired by a recent documentary 'Life in a Day' which was directed by Kevin Macdonald who is the Executive Producer of OnePeople.
YardEdge: Who will do the final editing?

Justine: That is to be determined but a team will be assembled.
YardEdge: How long will the final documentary be?
Justine: 90 minutes.
YardEdge: What is the approximate budget for a project like this?
Justine: It is very hard to estimate as it depends on the number of submissions received.
YardEdge: Where does the financing mainly come from?
Justine: Grants and corporate sponsors.
YardEdge: What do you hope to achieve with this project?
Justine: That we will prove that as Jamaicans we can present a world class documentary that captures what the world thinks about Jamaica in our 50th year and one that will be watched for decades to come as an information resource as well as entertainment.