Better Mus' Come to be Released in US Theatres March 15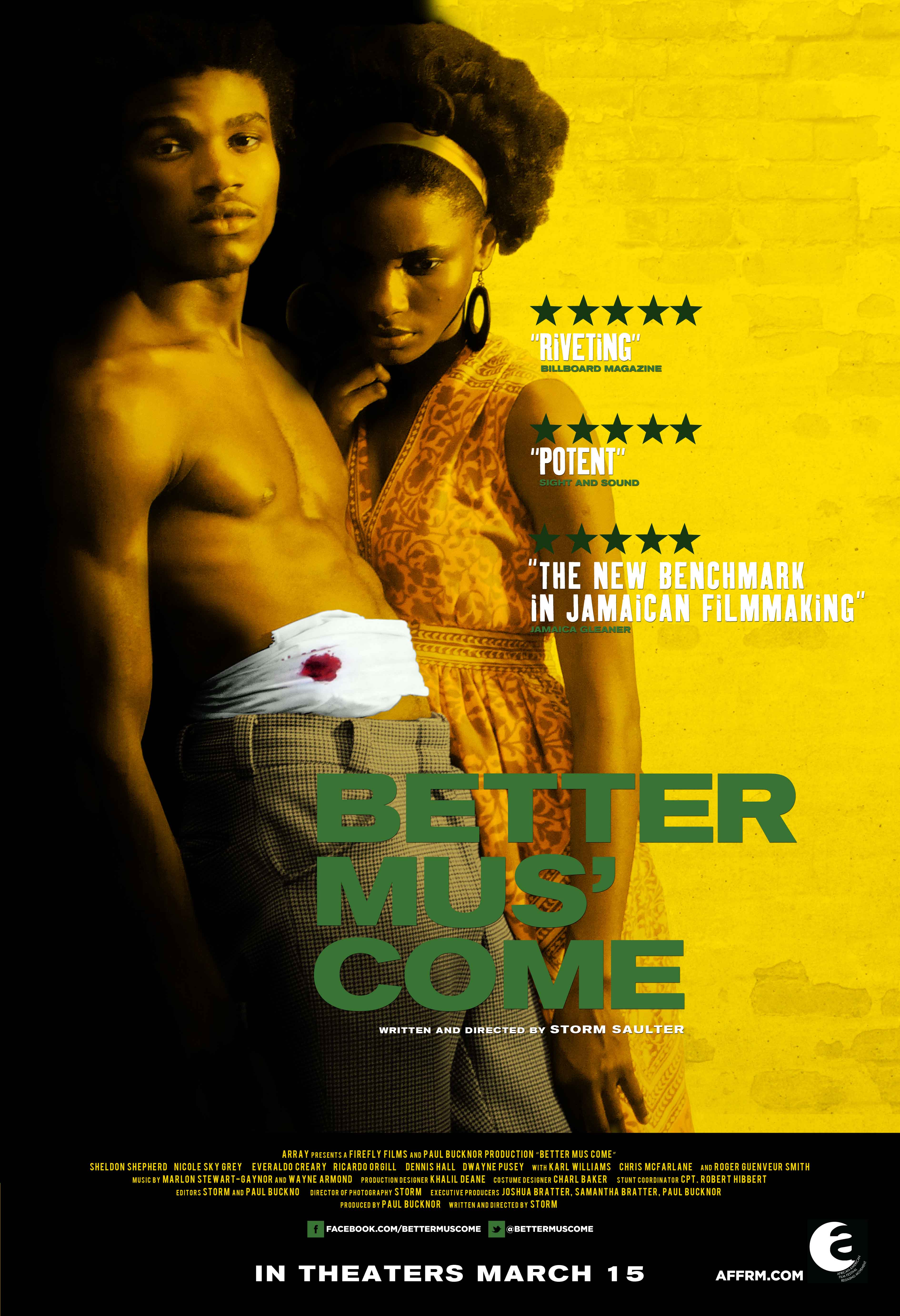 At long last BETTER MUS' COME will be released in US theaters on March 15, 2013.
Storm Saulter's Jamaican Epic BETTER MUS' COME will be released at the African-American Film Festival in New York and Los Angeles on March 15.
The theatrical release will be preceded by simultaneous one-night engagements in Philadelphia, Atlanta, Washington DC, Seattle and Houston on March 13 presented by Array partners Imagenation, Urbanworld Film Festival, BronzeLens Film Festival, ReelBlack Film Series, Langston Hughes African-American Film Festival, Howard Film Culture and Houston African-American Museum.
The debut feature from writer/director Storm Saulter, BETTER MUS' COME is a stunning love story unfolding at a time when rival Jamaican gangs were enlisted by warring political factions to disrupt the democratic process – and bloodshed was unleashed on the streets.
Winner of Best Feature Awards at Trinidad & Tobago Film Festival and Bahamas Intl Film Festival, Best Director Award at Pan-African Film Festival and Best Actor Award at American Black Film Festival, the film has screened at TorontoInternational Film Festival, Film Society of Lincoln Center and British Film Institute.
About AFFRM
Founded in 2011, AFFRM is the African-American Film Festival Releasing Movement, a distribution collective of black film organizations dedicated to quality black independent films.
AFFRM's founding organizations include Urbanworld (NYC), Imagenation (NYC), Reelblack (Philadelphia), Langston Hughes Film Festival (Seattle), BronzeLens (Atlanta) and DVA (Los Angeles).
AFFRM's theatrical releases to date include: 2012 Sundance Best Director Award Winner MIDDLE OF NOWHERE; 2011 Sundance World Cinema Audience Award Winner KINYARWANDA, 2011 Sundance Film Festival Official "Next" Selection RESTLESS CITY; and 2011 NAACP Image Award nominee for Best Independent Picture, I WILL FOLLOW.
For additional information please visit affrm.com
Caribbean cinema TO DI WORLD!