CHING POW "PON TOUR" – Kung Fu Comedy Movie Goes Islandwide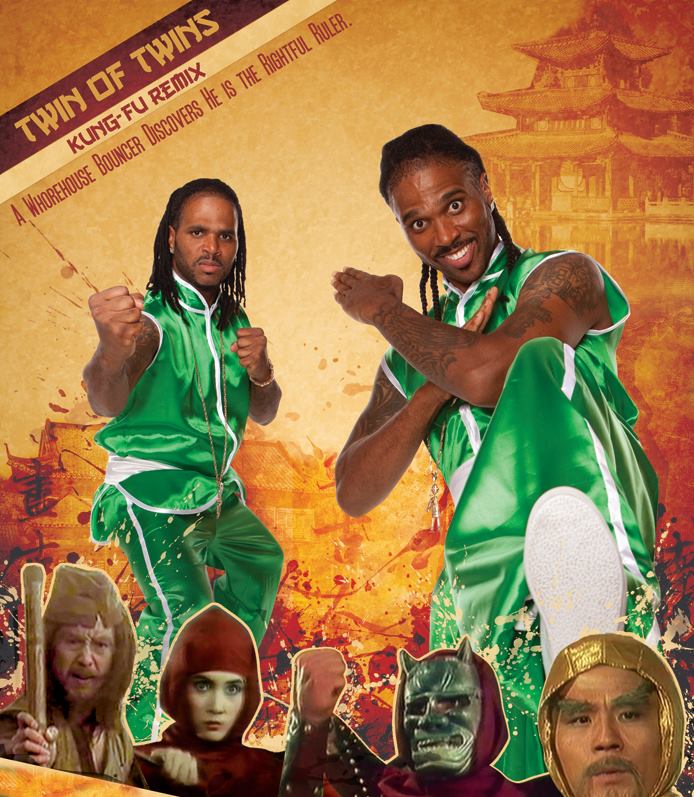 The smash hit kung-fu movie mash-up "Ching Pow" featuring the voice talents of dancehall duo Twin of Twins in various roles, begins an extended run at select venues across this island come Thursday at its initial "home", Theatre Place in New Kingston.
After renewing its Jamaican run as of October 30th (through Nov 2nd) and at the Portmore Mall, St Catherine, the movie heads to the Cove in Ocho Rios, St Ann. Among the other towns confirmed to date are Montego Bay, Lucea and Savanna La Mar. The film will in fact be on screens through the end of this year, and the producers have also advised that during December, the screenings will be complimented by appearances from leading dancehall artistes as special guests.
Director-producer Bruce Hart said that the aim was always to have the film circulated as widely as possible, beginning with the home audience. "We know that this picture has something to say that many can relate to, we have the currency of the dancehall, we have humour, action and music, and we believe those elements are what have made it such an in-demand movie." Hart added that efforts were ongoing to get the movie screened beyond Jamaica.
"Ching Pow" was a runaway success during its initial run at Theatre Place, with audiences packing the house to capacity just about every night of screening. Drawing from a late-80s trilogy called "Ninja Death" the film's premise is of Jamaicans, fed up with the social injustice and economic hardship on the island, taking on the visage of Oriental avatars. There unfolds a classic kung fu story of betrayal, family twists and, of course, high-voltage karate action.
The film has also earned rave reviews, not only from audience members, several of whom returned multiple times during the initial run, as well as from the media, including a glowing review in the UK Guardian and several movie blogs.
Persons are being encouraged to reserve their tickets online at www.ChingPow.com, with a special Ching Pow Pak, including promotional items such as Slam Condoms and King of Kings Rolling Papers, going to early bookers (on a first come basis).
Ching Pow is for mature audiences, owing to the nature of the content (language, violence and sexual situations and references).
For more info see www.chingpow.com