US Personality, Entrepreneur and Author, Mike Michalowicz Speaking in Kingston Saturday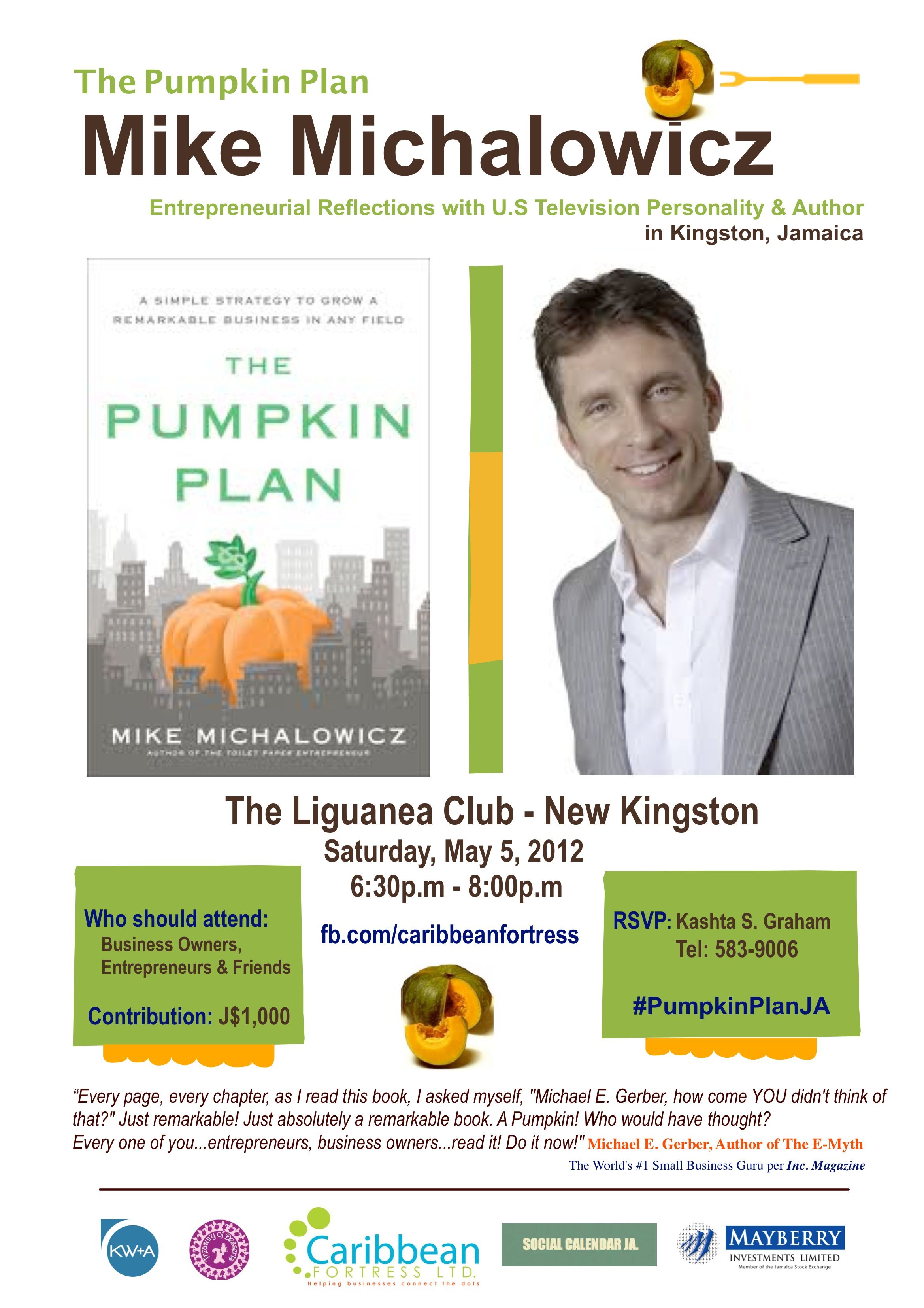 Mike Michalowicz (pronounced mi-CAL-o-wits) started his first business at the age of 24, moving his young family to the only safe place he could afford – a retirement building. With no experience, no contacts and no savings he systematically bootstrapped a multi-million dollar business.
Then he did it again. And again. Now he is doing it for other entrepreneurs.
Michalowicz is a U.S television personality on MSNBC including Your Business and Bail Out! coupled with CNBC's The Big Idea with Donny Deutsch; is the small business columnist for The Wall Street Journal and the president of Obsidian Launch, a small business consulting firm.
His newest book, The Pumpkin Plan, will be released on July 5, 2012 by Penguin Books. In the words of Guy Kawasaki, Author of Enchantment & Art of The Start, "Another great read from Mike Michalowicz! Mike's off-the-cuff sense of humor and business savvy ensure that The Pumpkin Plan is a book that entrepreneurs should read for years to come.
Order tickets via eventbrite or upon arrival at our welcome desk: http://mikeinkingston.eventbrite.com/
Hosted by: Caribbean Fortress
Affiliate Sponsors: SocialCalendarJa, KW+A
NOTE: One (1) lucky person will win a FREE copy at this May 5 event in Kingston.
See how you could participate in a fun, worldwide scavenger hunt too at Mike Michalowicz Fan Page
Event Hashtag: #PumpkinPlanJA