V‑DAY Kingston Joins Global Effort to Stop Violence Against Women and Girls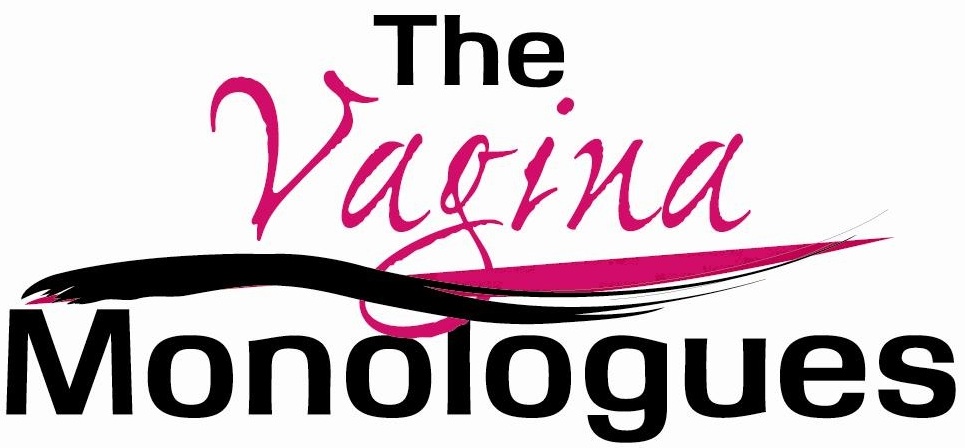 On Wednesday, March 23, 2011, at 7:30 p.m., V Day Kingston will present a one-night only benefit performance of Eve Ensler's award winning play The Vagina Monologues at Theatre Place, 8 Haining Road. This was the first of two events for V-DAY KINGSTON 2011.
Organizer/Director Fabian Thomas spearheads a team of talented and committed women and men who will be donating their time and talent to the V-DAY Kingston offerings this year. This is the fourth year that Thomas will be presenting V-DAY Kingston as part of the international V-DAY campaign.

The cast of V-Day Kingston's Vagina Monologues is comprised of Teisha Duncan, Hilary Nicholson, Noelle Kerr, Nadean Rawlins, Althea Hewitt, Susie Braham, Charl Baker, Suzanne Beadle, Terri-Karelle Reid, Roxene Alveranga-Nickle, Julene Robinson, Jacqueline Logan and Beverly Hendricks , who will be joined by special guests Barbara McCalla, Dr. L'Antoinette Stines, Jacqui Fisher-Smith and L'ACADCO dancers Melisha McField, Samantha daley, Trudy Smart and Joanna Simpson. Part proceeds from The Vagina Monologues performance are to benefit EVE for Life.
This year V-Day Kingston has also been approved to do a V-Men workshop: a V-Day initiative that challenges men to be part of the change and process that lessens and highlights the issue of violence against women and girls. The format is an interactive and honest workshop replete with activities and spaces for sharing. CariMAN (Caribbean Male Action Network) will partner with thomas in hosting and presenting this addition to the V-Day programme. It is scheduled for Saturday, April 2 at the Jamaica Employers Federation.
Last year over 5400 V-Day benefits were held around the world raising funds and awareness towards ending violence against women. These highly successful events raised over $4 million through performance of Eve Ensler's award-winning play, The Vagina Monologues, readings from V-Day's A Memory, A Monologue, A Rant and A Prayer and Any One Of Us: Words From Prison and screenings of V-Day's documentary Until The Violence Stops.
Kingston has joined this global movement as part of the V Day 2011 Community Campaign.
What are The Vagina Monologues?
Hailed by The New York Times as "funny" and "poignant" and by the Daily News as "intelligent" and "courageous," The Vagina Monologues, which was first performed off-Broadway by Ms. Ensler, dives into the mystery, humor, pain, power, wisdom, outrage and excitement buried in women's experiences.
Ms. Ensler has performed the play to great acclaim throughout the world – from Zagreb to Santa Barbara, from London to Seattle, from Jerusalem to Oklahoma City. Villard Books/Random House first published The Vagina Monologues, which includes a foreword by Gloria Steinem, in February 1998. A special edition was released in hard cover and paperback in February 2008 in honor of V-Day's ten year anniversary.
What is V Day?
V-Day is a global activist movement to stop violence against women and girls. V-Day is a catalyst that promotes creative events to increase awareness, raise money and revitalize the spirit of existing anti-violence organizations. V-Day generates broader attention for the fight to stop violence against women and girls, including rape, battery, incest, female genital mutilation (FGM) and sex slavery.
Through V-Day campaigns, local volunteers and college students produce annual benefit performances of The Vagina Monologues, A Memory, A Monologue, A Rant and A Prayer, Any One Of Us: Words From Prison and screenings of V-Day's documentary Until The Violence Stops, and the PBS documentary What I Want My Words To Do To You, to raise awareness and funds for anti-violence groups within their own communities. In 2010, over 5400 V-Day benefit events took place produced by volunteer activists in the U.S. and around the world, educating millions of people about the reality of violence against women and girls.
Performance is just the beginning. V-Day stages large-scale benefits and produces innovative gatherings, films and campaigns to educate and change social attitudes towards violence against women including the documentary Until The Violence Stops; community briefings on the missing and murdered women of Juárez, Mexico; the December 2003 V-Day delegation trip to Israel, Palestine, Egypt and Jordan; the Afghan Women's Summit; the March 2004 delegation to India; the Stop Rape Contest; the Indian Country Project; Love Your Tree; the June 2006 two-week festival of theater, spoken word, performance and community events UNTIL THE VIOLENCE STOPS: NYC ; the 2008, V-Day 10-year anniversary events V TO THE TENTH at the New Orleans Arena and Louisiana Superdome, the Stop Raping Our Greatest Resource: Power To The Women and Girls of the Democratic Republic of Congo Campaign; the V-Girls Campaign and the V-Men Campaign which launched in 2010.
In Africa, the Middle East, and Asia, V-Day commits ongoing support to build movements and anti-violence networks. Working with local organizations, V-Day provided hard-won funding that helped open the first shelters for women in Egypt and Iraq; sponsored annual workshops and three national campaigns in Afghanistan; convened the "Confronting Violence" conference of South Asian women leaders; and donated satellite-phones to Afghan women to keep lines of communication open and action plans moving forward.
V-Day was instrumental in the founding of Karama, a program working in Egypt, Sudan, Morocco, Tunisia, Algeria, Jordan, Syria and Lebanon that works to build upon and strengthen efforts to end violence against women by bringing together local women's organizations and other civil society groups in collaboration, analysis and advocacy at national, regional and international levels.
The V-Day movement is growing at a rapid pace throughout the world, in 140 countries from Europe to Asia, Africa and the Caribbean and all of North America. V-Day, a non-profit corporation, distributes funds to grassroots, national and international organizations and programs that work to stop violence against women and girls.
In 2001, V-Day was named one of Worth Magazine's "100 Best Charities," in 2006 one of Marie Claire Magazine's Top Ten Charities, and in 2010 was named as one of the Top-Rated organizations on GreatNonprofits. In twelve years, the V-Day movement has raised over $75 million and reached over 300 million people.
What is a V-Day Campaign?
A V-Day Campaign is a catalyst for mobilizing women and men to heighten awareness about violence against women and girls. By creating this global community, V-Day strives to empower women to find their collective voices and demand an end to the violence that affects one in three women in the U.S and around the world.
V Day Kingston is a local effort within the worldwide context of the 2011 V-Day Campaign.
The 'V' in V-Day stands for Victory, Valentine and Vagina.
To learn more about V Day Kingston call 492-9020 or e-mail Sankofa Arts & Facilitation at sankofaaf@gmail.com.
To learn more about V Day and its campaigns visit vday.org