Poems in Honor of World Poetry Day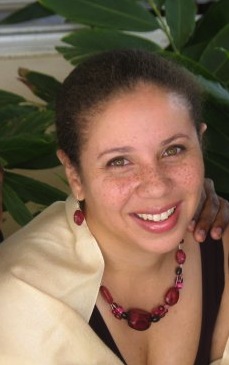 YardEdge thanks Bianca Welds for this contribution of her poetry in support of World Poetry Day celebrated yesterday.
By day, Bianca is Assistant Manager at a web development company, one step on her path to using technology to help creative organisations succeed, but after sunset, her own creative muse emerges and she becomes poet, writer, musician, songwriter, blogger, photographer.
Bianca says of her poetry, "I love playing with language, structure, symmetry, patterns etc. while looking at the ordinary topics in life".

Centrifuge
The rotations of the earth cause certain reactions
Particles flying inward, others flung far apart.
Invisible forces exist, no less real than man;
Pulling and pushing in an eternal balance
As some are drawn in, others give up space
Returning to positions held so long before
An equilibrium in time, the constant change,
things become as they were, to begin again.
Beware of Father
It was … a normal night
You were … in the wrong place
He was … there at the wrong time
It is … all different now
You are … just part of society
He is … more than I knew
It will be … part of our life
You will be … the monster in our dreams
He will be … my hero forever
You had … no right to enter
He had … the presence of mind
We had … peace before
You have … transferred your fear
He has … learnt his lesson
We have … a tighter bond
You will have … your judgement day
He will have … his victory
We will have … strength together
My Land
Gold
This is what we value, held dear to our hearts
Or is it more yellow, for the cowardly way we live
We don't know what it truly means to be rich
Green
Our souls are stained through our envy
Where's mine? We declare as we take our right
We don't recognize what we already have
Black
Such are the thoughts and hearts of some of ours
Who have lost their way or never found it
It seems they have forgotten how to love
and yet…
Gold
This is the sunshine, the rays that light our isle
Greeting us all year, we are smiled on from above
Blessed are we that we should be this rich
Green
The towering hills still covered in trees
Fields of goodness from which we can feast
Truly this is an amazing gift that we have
Black
For our people whose skin comes in all shades
The strength that has brought us this far
This will always be the land that I love
You can contact Bianca at info@biancawelds.com