What's on at the National Gallery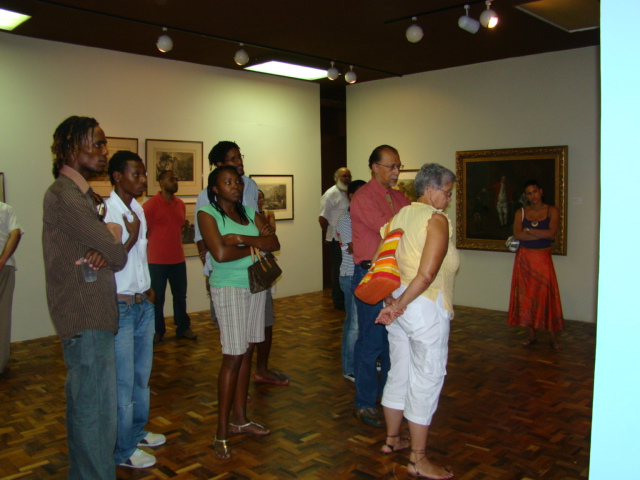 The first exhibition for 2010 is Edward Lucie-Smith: 40 Photographs which will open on Sunday, January 17, 2010, at 11 am. The exhibition consists of a selection of 40 of the 61 photographs recently donated to the National Gallery of Jamaica by noted Jamaican-born art critic, poet and photographer Edward Lucie-Smith.

The 61 photographs were selected from Edward Lucie-Smith's photographic archives and specially printed for the National Gallery. The speakers will be Edward Lucie-Smith, who will be introduced by noted Jamaican painter, Judy Ann MacMillan and David Boxer, who will introduce the photographs in the exhibition.
The exhibition will remain on view until March 6.
For more information on this exhibition and Edward Lucie-Smith, please read the NGJ blog.
The reinstallation of  the permanent collection continues with the Early Intuitives Gallery which features the work of John Dunkley and David Miller Senior and Junior. The refurbished gallery will be available to the public by Tuesday, January 12. For more information on Dunkley and the reinstallation of the NGJ collection, please read the NGJ blog.
The NGJ's free Saturday morning programme for children has resumed. Some spaces are still available to be allocated on a first come, first served basis. Please contact the education department for further information: e-mail: natgal.edu@cwjamaica.com, tel: 922-1561/-3 or 618-0654/-5. This programme is sponsored by American Friends of Jamaica, Inc.