KOTE Presents A Tour Of The National Gallery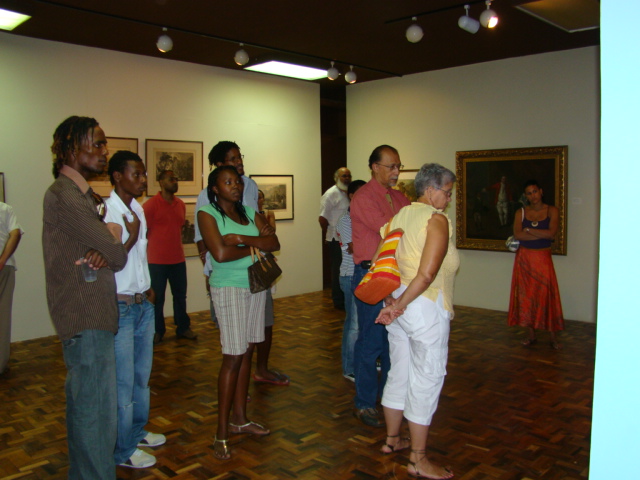 On Sunday the National Gallery of Jamaica located in downtown Kingston gave free guided tours of their collections. Music was provided by Phillip Supersad and Mackeehan Solomon. 

Founded in 1974, The National Gallery of Jamaica was originally located in the well-known Jamaican landmark Devon House. In 1982, it was removed to its present location, the Roy West Building on the Kingston Waterfront, and re-opened in 1983. It currently occupies approximately 25,000 square feet of space, and is the largest public art gallery in the English speaking Caribbean.
The Gallery's art collection totals 2,000 works and now includes works from the Caribbean and elsewhere, although the documentation of Jamaican art remains its primary objective.