JCE Offers Barrington Watson Retrospective Tours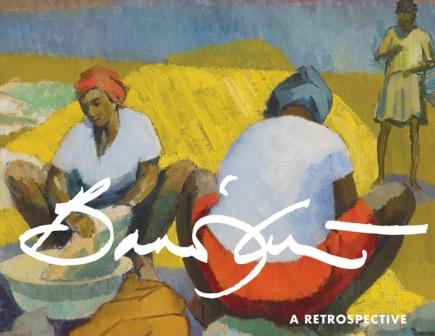 Jamaica Cultural Enterprises, in association with the National Gallery of Jamaica, is offering a series of tours on the works of Jamaican Master Painter, Barrington Watson.
Learn the history, feel the art, visit Barrington Watson's private residence, a national heritage site over 400 years old, in St. Thomas.
Prices

Half Day Tour – J$3,500 (approx. US$41)
Full Day Tour – J$5,000 (approx. US$59)
All tour packages include transportation, tour guide and entry fees. The Full Day tour package includes lunch.
Dates
Saturday, March 31, 2012 – Half Day Tour
Saturday, April 7, 2012 – Full Day Tour
Saturday, April 14, 2012 – Full Day Tour
To learn more or to make a reservation, contact:
Karen Hutchinson
876 540 8570
info@jaculture.com
ALSO SEE OUR ARCHIVES FOR LOTS MORE ON JCE AND THEIR ART TREKS!