Two Seasons Talking Trees Literary Fiesta Happening on February 25 in Treasure Beach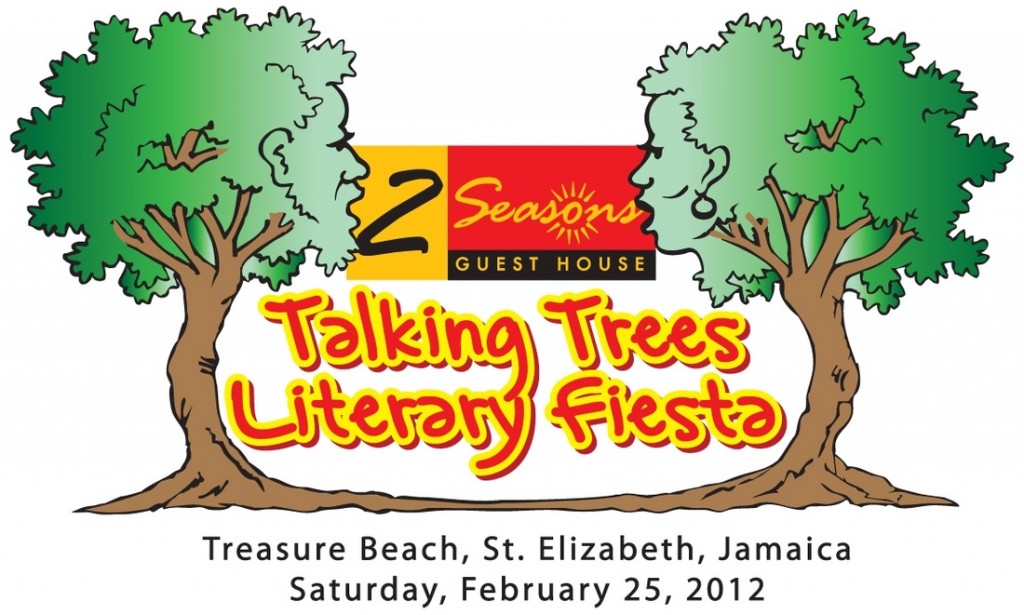 For lovers of literature and a good lime, Two Seasons Talking Trees Literary Fiesta is happening on Saturday, February 25, 2012 in Treasure Beach on Jamaica's South Coast.
Talking Trees is part of the Treasure Beach Culture Fest 2012, taking place from February 24-26, 2012.
Two Seasons Guest House (2seasonsguesthouse) in Treasure Beach, St. Elizabeth will be hosting this event which caters to  lovers of the written and spoken word for the second time.
The programme will be a mix of well-known and new Jamaican writers, who will begin to tell their stories at 10 a.m.
Some of the speakers to be featured include Michael Abrahams, Malachi Smith, Easton Lee, Christine Craig, Monique Morrison, fabian thomas, and Kalilah Enriquez as well as folklorist Fern Luecke, novelists Melanie Schwapp, Roland Watson- Grant, Igoni Barrett and non-fiction writer, Mark Thomas.
Talking Trees is also a special celebration for Black History month and Jamaica's 50th anniversary of independence.
Special partner for the literary stage is JAMCOPY – the Jamaican copyright licensing agency.
For more info on the line up and the event see 2seasonsguesthouse.com/blog
In  addition to entertainment for adults, the Literary Festival will also cater specifically to the needs of the younger ones.
For those wishing to make it a day trip to Treasure Beach, Jamaica Cultural Enterprises is offering return transportation to the Fiesta from Kingston.
On the buses they will be providing special activities for children exposing them to Jamaican tales, riddles, poems, and songs. The buses are safe, licensed, and comfortable,
On the way you will learn interesting facts about Jamaican culture.
To get additional details and to make a reservation email info@jaculture.com or call 876 540 8570/374 6370.