Become Your Dream!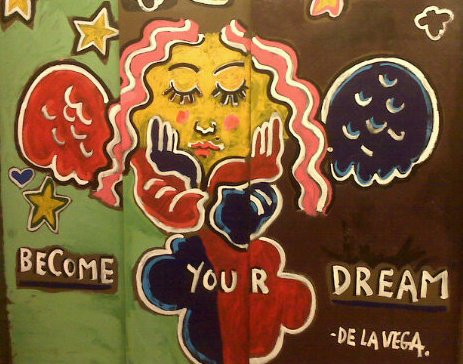 I just love the idea of people living their dreams which I think is so ably summed up in this painting by New York based artist, De La Vega.
Thanks to Jamaican New York based photographer, Berette Macaulay for capturing this and sharing it with us!
Lots more on Berette in our archives too!