Bookophilia Talks About Sex Today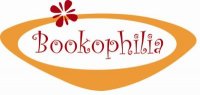 Today, Tuesday starting at 6 pm,  certified sex therapist and psychologist Dr. Karen Carpenter talks about sex and increasing your sexual pleasure (for those over 18 only please!).

Tomorrow, Wednesday at 6 pm, author Dr. Rebecca Tortello reads and discusses her book – Pieces of the Past, published by Ian Randle.  Join the discussion on Jamaica's unique history and hear about the process of writing this book.

Saturday at 6 pm – Award winning musician, Ruia Abraham from New Zealand will be in Jamaica briefly and will be performing and speaking on Maori culture and his relationship with reggae music. This promises to be a once in a lifetime experience.