Leonie Forbes: In Her Own Words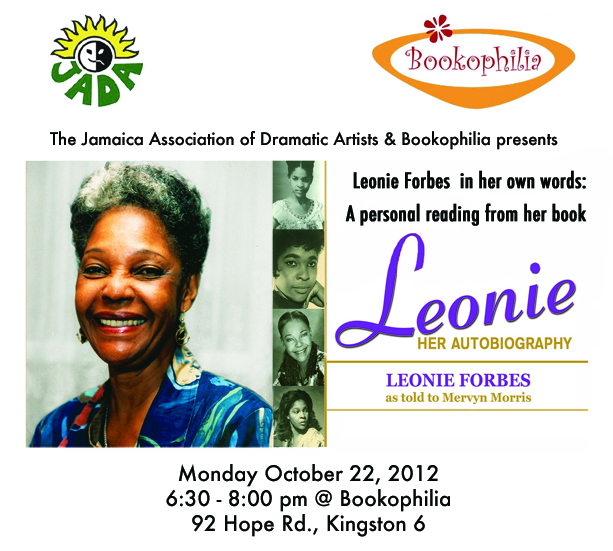 Legendary Jamaican Actress of the international stage and screen, Leonie Forbes will bring to life her recently published book "Leonie Her Autobiography – Leonie Forbes as told to Mervyn Morris at a special reading and book signing at Bookophilia on Monday October 22, at 6:30 pm.
This reading will be the third of its kind done in conjunction with the Jamaica Association of Dramatic Artists and Bookophilia as part of its theatrical reading series.
Bookophila having fast established itself as an oasis for literary and creative expression is the perfect fit for the theatre community. Janelle Brown, marketing manager at Bookophilia commented, "Leonie Forbes is a living part of Jamaican history. We are honoured to host such an amazing event at the Bookophilia store, as we continue our efforts to support local authors and artists."
With a nod to her extensive contribution to the development of Jamaican theatre, the Jamaica Association of Dramatic Artists of which Ms Forbes is a lifelong member is equally pleased to facilitate what will undoubtedly be an even of equal parts enriching theatre and literary work.
The evening will take the format of some personal stories of the process of writing the book, audio excerpt and reading from the book followed by a question and answer segment.
The public is invited.