Banyan Tribe Presents Live Well, Eat Right, Walk Good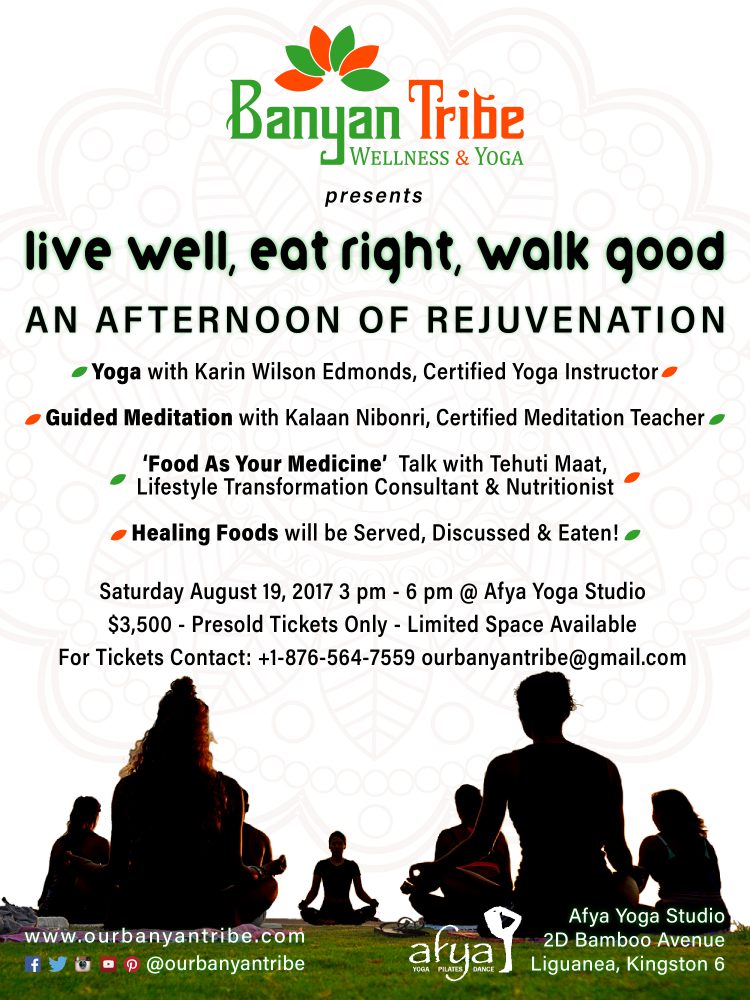 Banyan Tribe presents an "Afternoon of Rejuvenation – Live Well, Eat Right, Walk Good".
The afternoon will include
– Yoga with Karin Wilson Edmonds, Certified Yoga Instructor
– 'Food As Your Medicine' Talk with Tehuti Maat, Lifestyle Transformation Consultant & Nutritionist
– Guided Meditation with Kalaan Nibonri, Certified Meditation Teacher
Healing foods will be served, discussed & eaten!
$3,500 – Presold Tickets Only – Limited Space Available
For tickets contact: +1-876-564-7559 ourbanyantribe@gmail.com
Banyan Tribe provides wellness services and is based in Kingston, Jamaica.