Tivoli Resolution Project to be Recognized in New York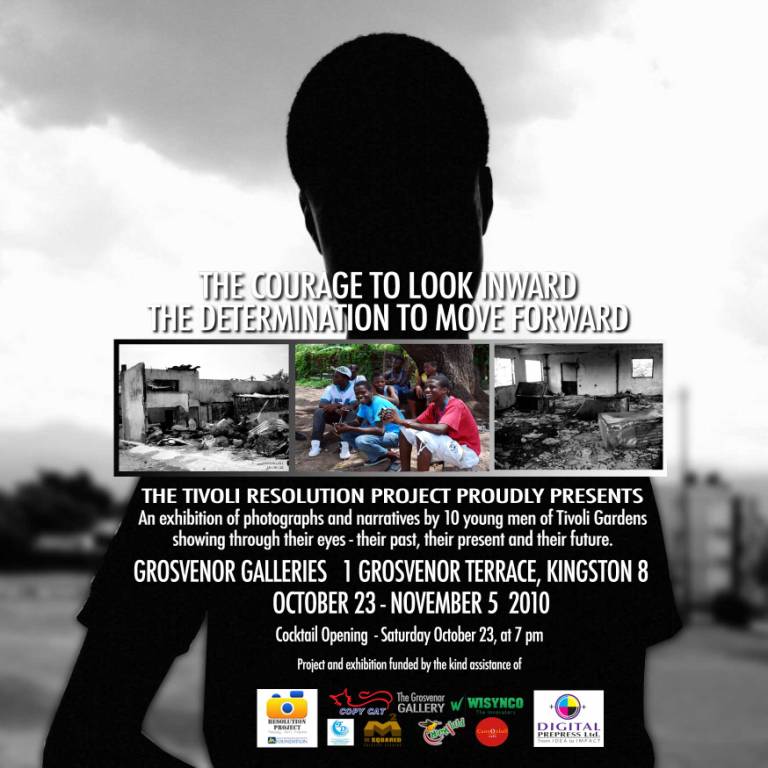 The NY Daily News is reporting that the Tivoli Resolution Project is being recognized at the Jamaican Consulate in NYC.
The Tivoli Resolution project aims to engage youngsters in Tivoli Gardens to express their feelings about the recent "happenings" in Tivoli through the camera.

See their facebook page for more info on the project.  The photographic works done by the youngsters were displayed in Kingston at Grosvenor Galleries and in their community of Tivoli Gardens.
Read more about what happenen in Tivoli Gardens last May Tivoli Gardens and the pursuit of Dudus – What's happening in Jamaica
Read more at the NY Daily News