Wednesdays Rock at Grosvenor Galleries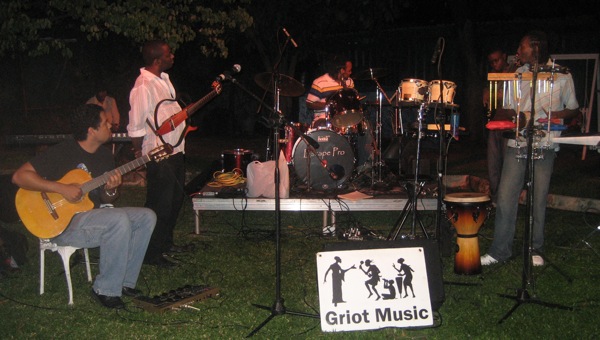 Live Music Nation launched "Wednesdays Rock" at Grosvenor Galleries last Wednesday.
Billed as a "jam session" featuring a variety of Jamaica's musicians and singers, "Wednesdays Rock" turned out to be just that and indeed presented a wide range of artists including some pleasant surprises.
It was a relaxed vibe.  Patrons milled about the grounds of Grosvenor Galleries, vibsing to the music and enjoying the ambiance at Grosvenor, which is a great venue for live music.
Performers included,
David Lazarus on guitar
Ajaniah and the Real Roots
P.O.N. Fya
Bijean Gayle
Janine Cunningham
Chinna Smith
Kiddus I
Amore
Nina Karle
Mbala on percussion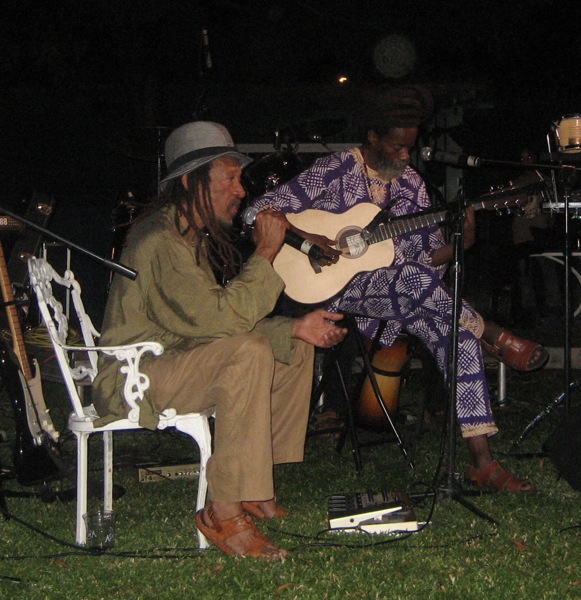 Kiddus I & Earl 'Chinna' Smith perform "Graduation In Zion", the song which launched Kiddus I in the movie Rockers.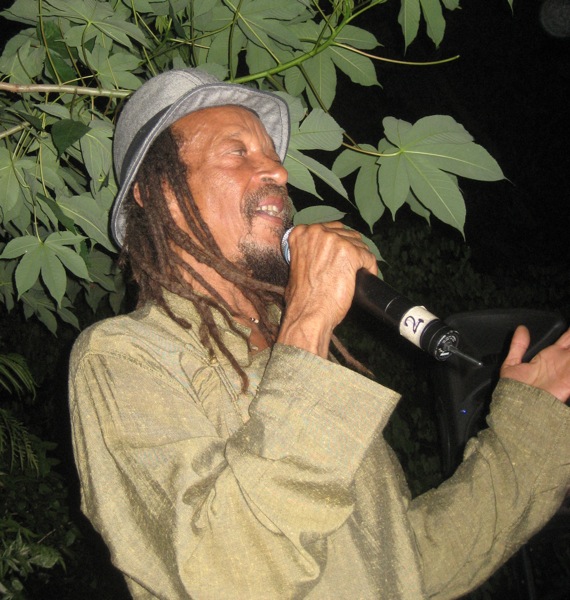 Kiddus I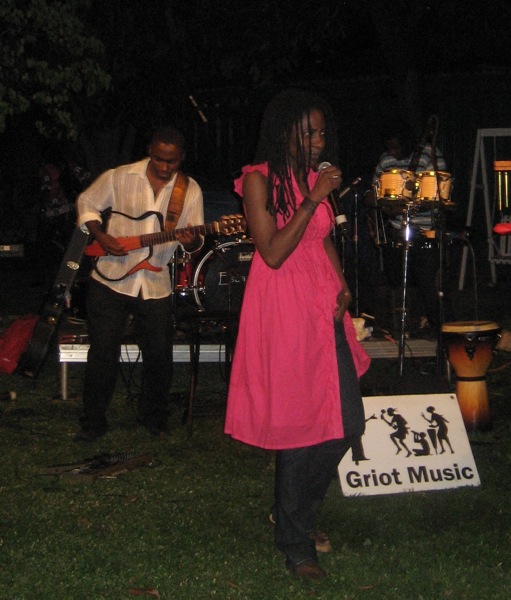 Seretse Small & Janine Cunningham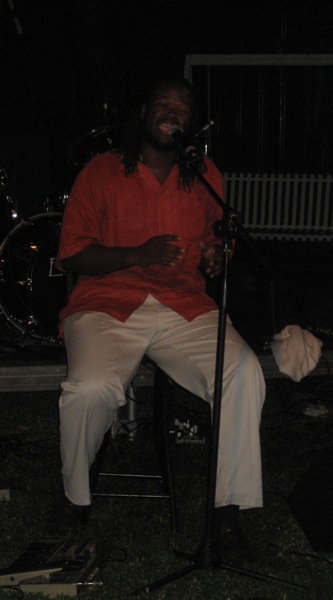 Bijean Gayle
Seretse Small & Ian Hird
FOR MORE INFORMATION SEE www.griotpublishing.com