Sean Paul Nominated for Best Reggae Album 2013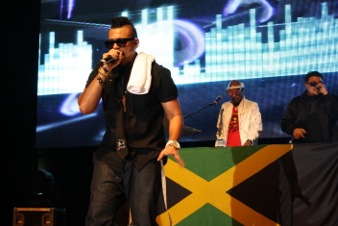 Grammy award winning, multi-platinum, international recording artiste Sean Paul has secured an impressive 5 carrer Grammy nominations including:
Best Reggae Album 2013
Best Reggae Album 2010
Best Reggae Album 2006
Best Reggae Album 2004 (Win-Dutty Rock)
Best Rap Solo Performance 2004
Sean Paul is delighted to have copped another Grammy nomination , "Its an honour to be nominated amongst such esteemed musicians for the Reggae Grammy Award. I have massive respect for them all as trailblazers in Reggae music. Jimmy Cliff, Toots and Sly+Robbie are legends who have influenced my music in particular. If I win a second Grammy for Tomahawk Technique I would indeed be honoured and grateful." he says.
Sean Paul who made an appearance in Haiti for the first time last December released the video for hit single Body from his Tomahawk Technique album, and has been nominated in the category of Local International Artiste of the year for the 2013 Youth View Award.
View video: sean-paul-body-video