Home Gardening in Jamaica, Part 1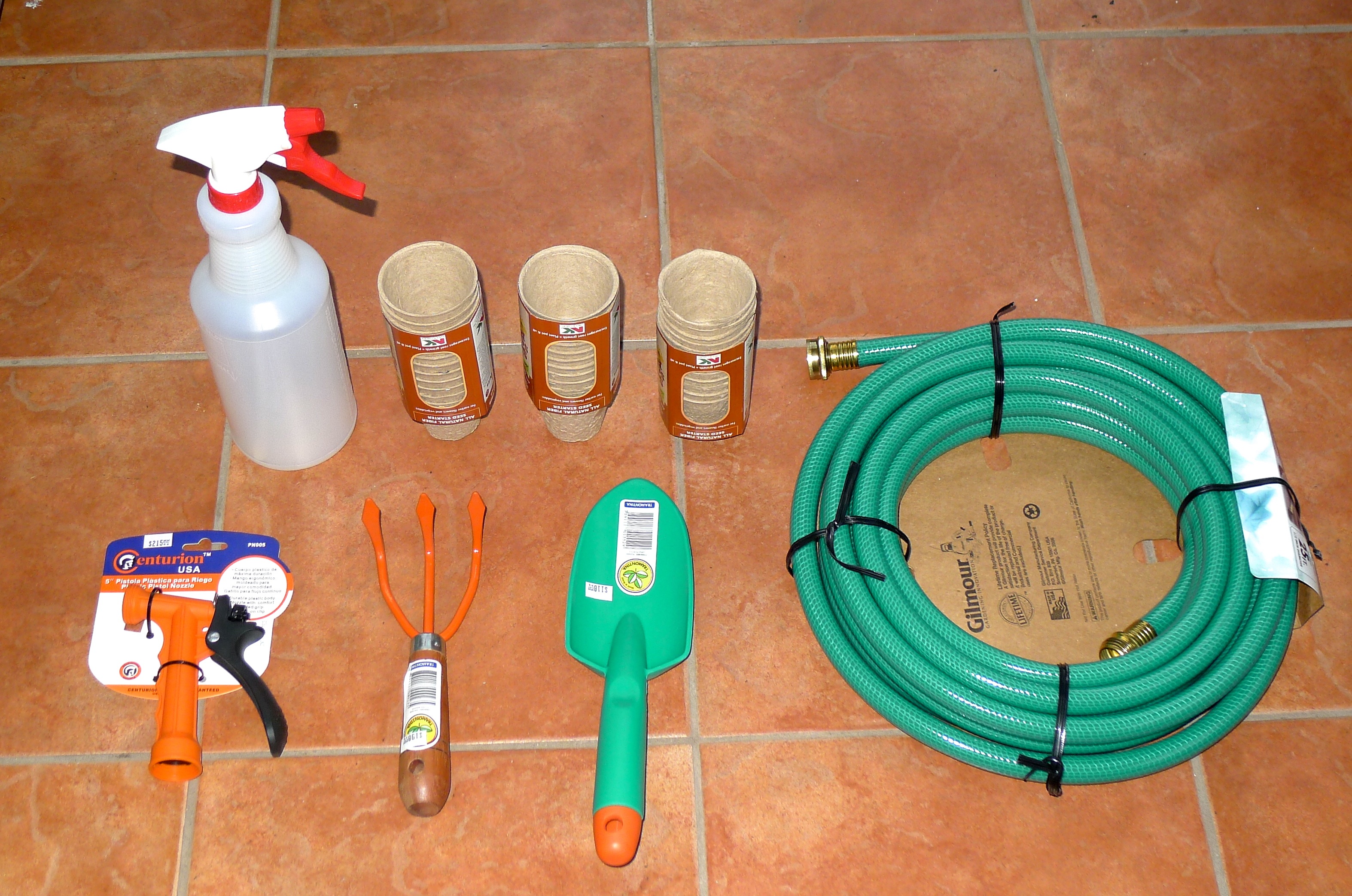 Eating in Jamaica can be a challenging thing for people like myself with unusual (or as Karin puts it "weird") taste. I'm a pescetarian (I eat fish and shellfish, but no meat), I don't like eggs or tofu, I prefer savoury to sweet, and I'll eat a whole jar of olives and then drink the juice. I find ital food to be incredibly bland and boring- eating a whole wheat dumpling with no salt in it is like filling your mouth with sawdust and glue, except glue tastes better.
Luckily, Kingston has undergone something of a food renaissance over the last several years, with an abundance of new restaurants and very well stocked supermarkets and speciality stores, but unluckily it's fairly expensive to eat out and to shop beyond the standard Jamaican fare.
As a result of all these things, we cook a lot at home and try to recreate the dishes that we like, either from local restaurants or cuisine that is not available here (Mexican, Greek, Thai, etc.). Since fresh herbs and vegetables that aren't prominent in the local palate play a big part in this, we decided that rather than paying a premium for them at the supermarket or from some of the niche farms that grow them here, we should really just grow our own.
So armed with gardening advice from my mum and my sister Amanda (who runs a community gardening NGO called Growing Hope), we headed off to Super Valu Home Centre in Liguanea, and about an hour later and $7,551.53 poorer, we're ready to go!
The plan is to start with eight different crops, and then expand to more things as my thumb grows greener and when we get a greater variety of seeds. Check back for regular updates on our progress!