Jamaican Jazz Singer, Nina, Shines at Live Music Nation Show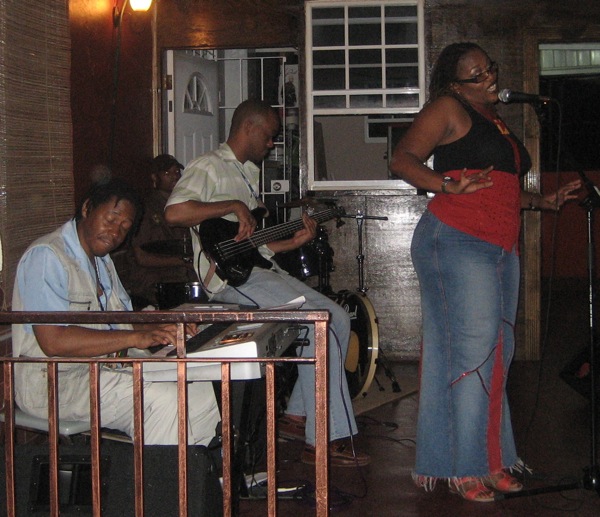 Nina with Ozou'ne on keyboard, Paul Madden on bass and Neisan Hardy on drums
Doing a mix of original and cover songs, jazz singer, NIna, was featured last Friday night at the Village Blues Bar. Performing to an enthusiastic crowd, Nina was well worth coming out for.
A veteran of the music industry, Karlene "Nina Karle" Levy has been performing since childhood.   She has performed with the all Japanese blues/rock band, Blue Mountain, while living in Tokyo but has returned to Jamaica to concentrate on her career.
Nina is currently working on completing her debut album, and is also a member of the all female harmony trio, LMJ, who have already released an album "Inna Mi Roots".
Along with her cool, sexy voice, we welcome Nina back to Jamaica!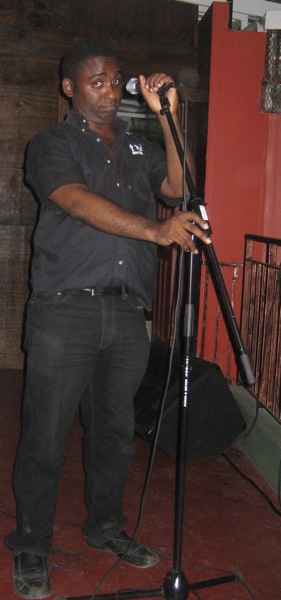 Seretse Small, creator of Live Music Nation setting up…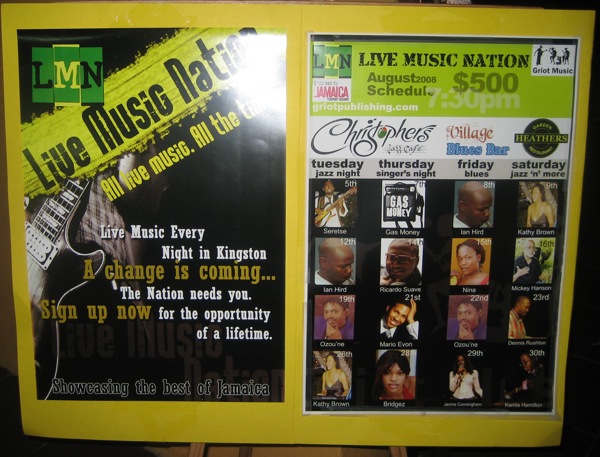 CHECK OUT OZOU'NE TONIGHT AT CHRISTOPHER'S JAZZ CAFE!
Each Live Music Nation event consists of 3 sets of 45 minutes each starting at 7:30pm.
For full schedule of events check http://www.griotpublishing.com