Farenheit On Mini Tour Of Canada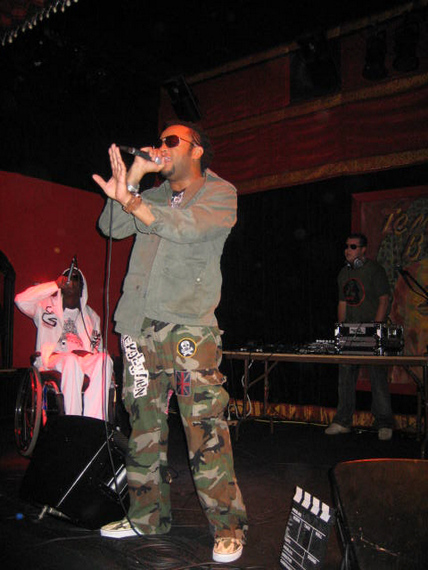 Farenheit at the Temple Bar in LA with producer Blaxx and DJ Dana Dane
Jamaican Dancehall Soul crooner, Farenheit is currently on a mini tour of Eastern Canada to promote his single "Hit Em" from his forthcoming album on Mystic Urchin Records/Ryko Distribution. The single features guest vocals by brothers Sean Paul and Jigzagula over a jeep beat produced by LA based producer Josh One.
The tour was booked by JBizz Entertainment and consists of 3 dates:
Feb 6th – Nicky Zees – Fredricton, New Brunswick
Feb 7th – Club Hypnotiq – St.Catharines, Ontario
Feb 14th – Time Supper Club, Montreal, Quebec

The tour also features local opening act Farahri and Trinidadian born DJ sensation Nasty Naz. Naz, who is based in Eastern Canada has been pulling double duty as DJ + Hype man for Farenheit.
www.myspace.com/farenheitmusic
www.mysticurchin.us
www.djnastynaz.com