YardEdge talks to Actress, Singer, Dancer, Sharon Ferguson About Life in Hollywood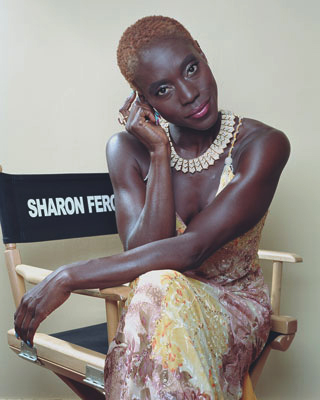 YardEdge welcomes guest blogger Ian Ferguson who talks to actress, singer, dancer Sharon Ferguson about her work and life in Hollywood…
It is a fast paced life in Hollywood and with the ever changing creative direction of the entertainment industry, it's nice to know that we have many talented Jamaicans that continue to make a name for themselves. YardEdge recently caught up with Sharon Ferguson who continues to defy / define what beauty and talent can look like in tinsel town. Born and raised in Kingston, Sharon took the time to chat with YardEdge about her life's work, but it wasn't easy catching up to this energy juggernaut. Her schedule is always full. If she isn't studying with a voice coach, auditioning for commercials, print adds, movies, or dance jobs, she is out walking the dog and planning the day on her IPhone.

It would appear that her hard work is paying off. Sharon was the recipient of the Best Actress 2008 Action on Film award at the International Film Festival. We hope that Sharon continues to be a inspiration to us all.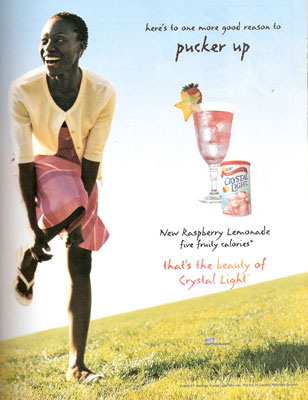 YardEdge: Why are you an actress?
Sharon: I consider myself an entertainer not only an actress. I am old school that way because I work in all areas of entertainment such as Dancing, Hosting, Singing, and yes Acting.
YardEdge: When did you first realize that you wanted to become one?
Sharon: I realized at an early age in Jamaica that I liked to perform. I made my first performance in Jamaica on Miss Louise Bennett's show called Ring Ding. It was a children's show and I recited the poem ROAST TURKEY by Louise Bennett. That kicked it off. Later on when I moved to America I started noticing that there were hardly any dark skinned black women on TV so I decided to go for it.
YardEdge: How would you describe your work?
Sharon: My work is very exciting because I get to play in every medium and it allows me to play, and learn about myself and other people.
YardEdge: How did you develop your skill (s)?
Sharon: I developed my skills by studying the craft, by watching others who are accomplished, and by being open to continue to learn and by not being afraid to just go for it.
YardEdge: What other actors have influenced you and how?
Sharon: I am influenced by a number of people, not just actors. Miss Cicely Tyson, Mr. Sidney Poitier, Miss Eartha Kitt, Grace Jones, Tina Turner and Prince.
YardEdge: What inspires you?
Sharon: Inspiration for me can come from watching a wonderful performance from any number of artists here in LA or in NYC which is my previous home. There are some really talented performers who are not famous but are working it out.
YardEdge: How would people who know you describe you?
Sharon: I think that people who know me would describe me as someone who has done it all, worked with so many different artists. They would say I am fierce on stage and I really enjoy what I do.
YardEdge: If you could be doing anything you wanted, what would that be?
Sharon: I am doing the things I want to do. I just want to do more of it and make money so I can support my charities.
YardEdge: Favorite movie?
Sharon: My favorite movie, well I have two Sweet Charity, and The Women (the original movie from the 1940's).
YardEdge: How do you find living and working in Hollywood?
Sharon: Living and working in Hollywood has its ups and downs. Small fish big pond sometimes but great opportunities all around. There are some other elements that will need to be elaborated on at another time because it is too deep for this paragraph.
YardEdge: Any plans to work in Jamaica?
Sharon:I do not have any plans right now to work as a performer in Jamaica. I do not know what opportunities are available, but I am open for adventures of the right kind.
YardEdge: Tell us about your latest/upcoming projects?
Sharon: My latest projects include a film I just worked on with Adam Sandler, which also stars Jennifer Aniston and Nicole Kidman. I am currently working on another film and I am in rehearsals for a live show in which I will Host the show and sing. Check us out on the website www.cherryboomboom.com. Very exciting stuff.
YardEdge: Any regrets?
Sharon: I have no regrets about what I do and how I am doing it. I have had great adventures, I have meet and worked with a lot of people/stars, and I love what I do. Even with its highs and lows I really enjoy my work.
YardEdge: Final thoughts?
Sharon: Finally, I would like to thank Yard Edge for your interest in me and what I do. I hope it inspires someone to pursue their dreams.
One Love, One Life.
Visit Sharon's website at www.sharonferguson.net.