YardEdge Talks to Jamaican Dancer And Teacher Sodanne Browne
YardEdge interviews Jamaican Dancer Sodanne Browne as part of this week's feature on the Jamaica Dance Umbrella on this weekend.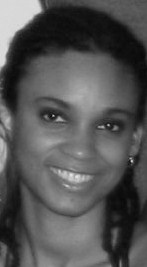 YardEdge:  Why are you an artist/dancer and when did you first become one?
Sodanne: I've been a dancer since I've known myself…I honestly didn't make the choice. Dance is to me what air is to everyone. We all have to breathe…I have to dance. It's who, what & how I am.

YardEdge:  How would you describe your work?
Sodanne: My work is a reflection of life in general. Life is made up of various types of people, emotions, personalities, races, beliefs, colours, elements and much more. It has always been my passion and intention to be a diverse dancer so that my work can truly reflect the varieties in life. Otherwise, I think it would be boring and somewhat an injustice to such an expressive art form, to have the talent and not express as much as I can through it.
YardEdge:  What type of dance do you do?
Sodanne: From classical ballet to dancehall and everything in between.
YardEdge:  Which company/group do you dance with, if any?
Sodanne: Professional Moves Dance Company, for which I am also co-artistic director.
YardEdge:  What artists/dancers have influenced you and how?
Sodanne: Patsy Ricketts- amazing performance quality
L'Antoinette Stines- unique expression
Debbie Allen- passion & diversity
Arsenio Andrade- technical strength
Fred Astaire- excellent quality & charm
Conray & Matthew Richards- remarkable physical & psychic energy reflected through an admirable blend of raw talent & tons of wit.
Mia Michaels- amazing choreographic skill
YardEdge:  What other interests do you have outside of dance?
Sodanne: Music.
YardEdge:  What inspires you to keep motivated when things get tough?
Sodanne: The fact that there is nothing else I'd rather be doing.
YardEdge:  How did you get started as a dancer?
Sodanne: My underwear was my leotard, my living room floor was my studio, my family's WIDE VARIETY of music in our house was the beat that drove my little feet to move like a dancer. I was about 2 and I had already been dancing for 2 years. How did I get started? I was born.
YardEdge:  What's the best and worst parts of being an dancer?
Sodanne: Best- You get to dance, Worst- I don't know
YardEdge:  Where do you see yourself in 10 years?
Sodanne: I don't know.
YardEdge:  How would you describe the state of the dance world in Jamaica?
Sodanne: Unexplored & insufficiently supported but filled with an abundance of phenomenal talent.
YardEdge:  If you could be doing anything you wanted, what would that be?
Sodanne: More dancing.
YardEdge:  How have you developed your skill?
Sodanne: I've tried to observe and learn from various sources, both local & international. As a dance teacher, you have to give your students all the pointers to guide them in the right direction. I find that since I've become a teacher, I've been able to develop as a dancer by practising what I teach.
YardEdge:  Do you dance professionally? i.e. Get paid to dance? Do you want to?
Sodanne: Yes I'm a professional dancer.
YardEdge:  What's going on in your head when you're performing?
Sodanne: HA! Wouldn't you like to know?! That's between me & my head:-)
YardEdge:  What makes you want to get up out of bed in the morning?
Sodanne: The fact that I'm alive to see another morning.
You can contact Sodanne via her email sodannebrowne.dance@gmail.com or brownedancer@hotmail.com