KOTE 2013 Features Pop-up Art Studios at Café What's On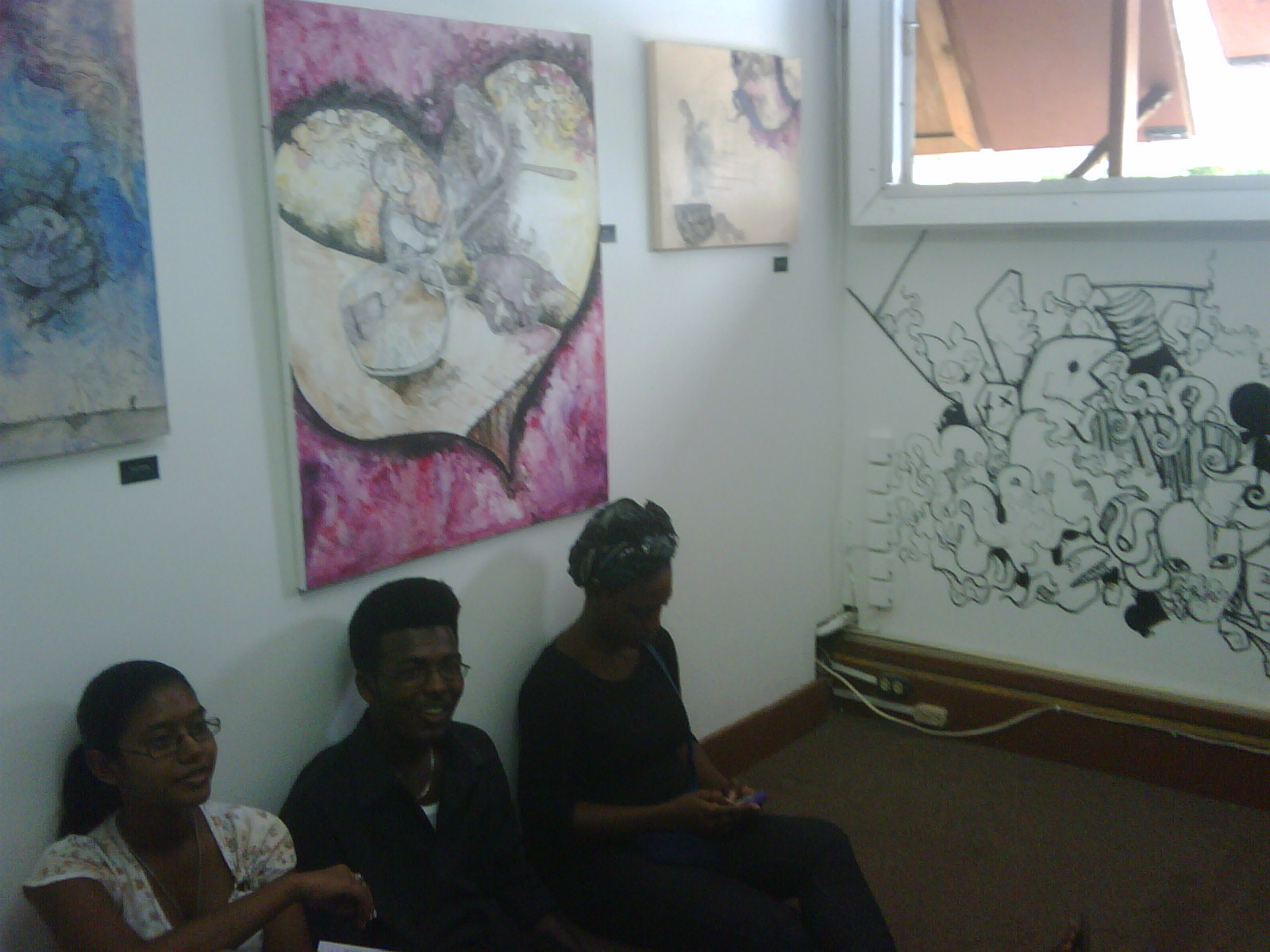 Pop-up art studios exhibition on all week at Café What's On, 133 Barbican Road.
Their first year participating in KOTE, Café What's On is focusing on the incredible talents of Jamaican visual artists.
A diverse selection of artists will be showcasing their skills in the Café's pop-up studios ranging from textiles, fashion, jewelry, mixed media and painting to ceramics and photography.
This visual showcase is combined with the tasty Café What's On menu and should be enough to stimulate all the senses.
Featured artist is Carlton Reid, a talented mixed media artist who thrives in spite of his personal challenges with mental health issues. His show "Still Have My Joy" captures the essence of Carlton, his positive outlook on life, his amazing talent, his resilience and his pure joy for creating art.
Exhibiting Artists: Textiles: Afrikuku , Margaret Stanley / Mixed Media: Inansi, Richard Natto, Sandra Green / Jewelry: Kissez Accessories, The girl and the Magpie / Fashion: Mutamba Designs / Photography: Olivia Miller, Nicole Brown / Painting: Samira Bowden / Ceramics: Teri Johnson and Marie Gooden.