KOTE 2010 Ends on a High Note!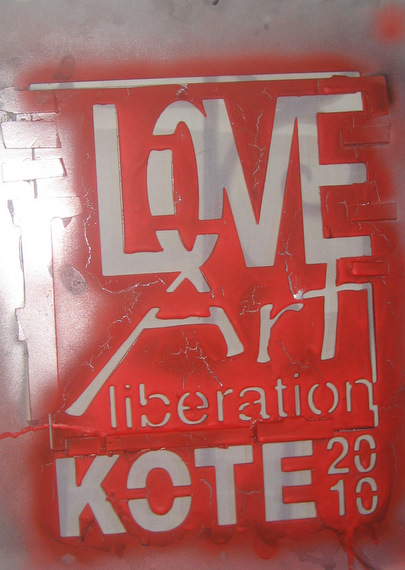 KOTE 2010 ended with a bang Saturday night as patrons young and old enjoyed the closing party held at Grosvenor Galleries.
The evening showcased a variety of art, including a never before seen set of urban posters gathered over the years by Grosvenor Galleries curator Douglas Reid. This brilliant collection highlighted the unintentional creative genius of those who regularly adorn Jamaica's light poles, trees and walls with advertisements for dances, parties and plays. Who wouldn't attend a dance called "Bees Pitch Pon Wi"? Work from artists Garfield Morgan, Mazola and Tukula N'Tama was also on display.

Grosvenor Galleries proved an ideal venue and designer Dominique Brown (lead singer of Random Chaos) and her team transformed the space into an edgy KOTE-themed setting. Food was provided courtesy of David "Sheriff" Bucknor, whose menu included his award-winning barbeque pork ribs, chicken and fish.
Music was also an outstanding feature of the evening, as Jamaica's premiere house DJs Engineroom, Charles Lazarus and Kwame Frederick kept the dance floor busy with funky electronic sounds for the entire evening. Engineroom closed the night with a unique selection of classic new wave, punk and ska tunes not often heard in Jamaica (but extremely well received by patrons).
All in all, a fitting end to KOTE 2010. Congratulations to the organizers and we look forward to KOTE 2011!