KOTE 2012 Opening Night Features Eclectic Mix of Music, Art, Photography and More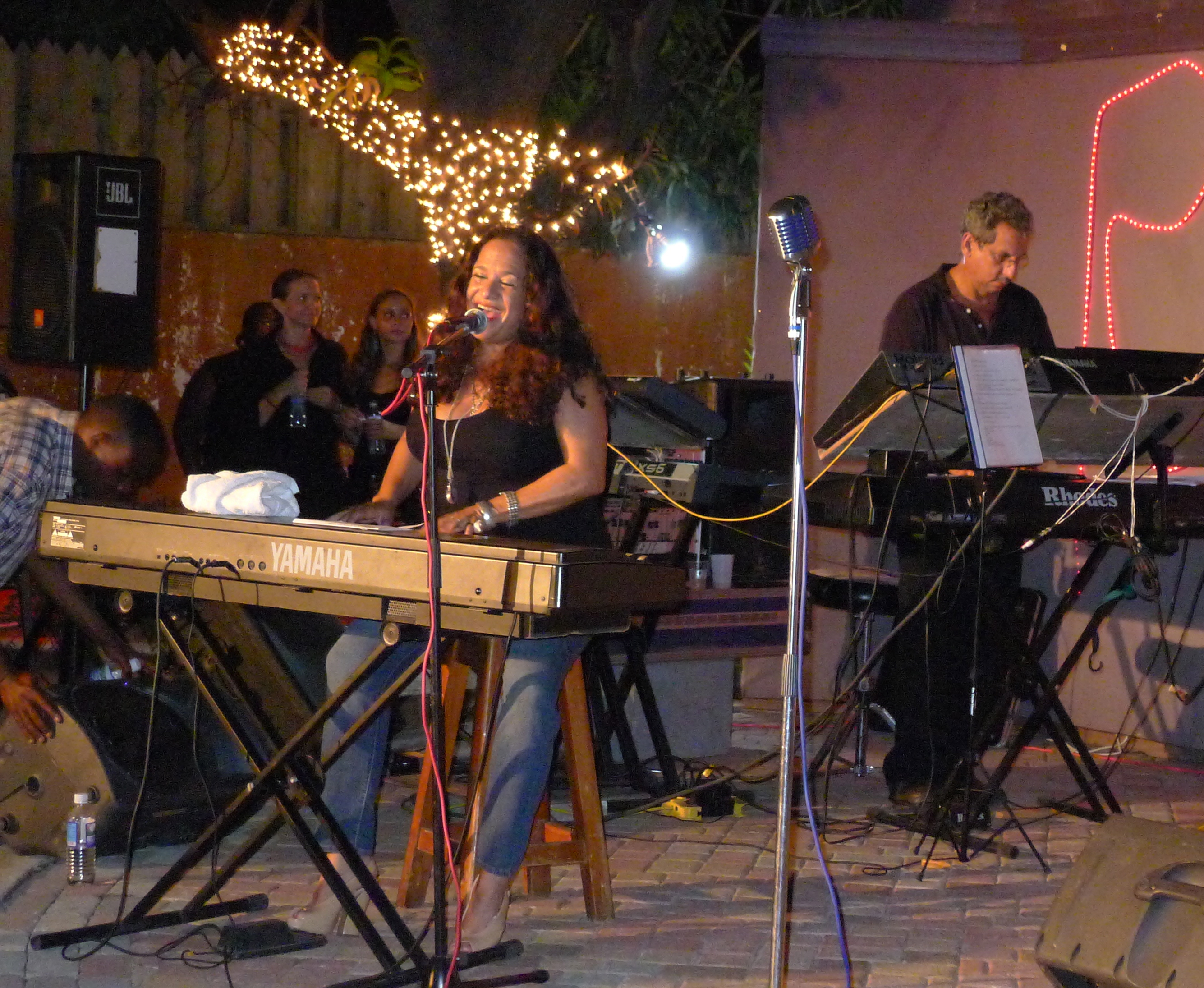 Kingston on the Edge or KOTE 2012 opened with a bang on Friday night with an eclectic array of music, art, photograpy and bonsai trees!
The Redbones Gallery had an exhibition entitled BODY. SOUL. CONSCIOUS. which presented old and new paintings by CHANDIS.
On the main stage there were performances by Addis Pablo, Suzanne Couch and Papiumba Band (a duo of M'Bala and Papi). Suzanne Couch and band which included her husband Peter Couch entertained the full house audience with their set which ended with a lively tribute to Desmond Dekker and got patrons dancing. Suzanne is a powerful singer, songwriter and musician. She is preparing to release an album as a tribute to Desmond Dekker.
Bonsai trees grown by Kynan Cooke and Michael Woods were on display and Nancy Bourke aka Inansi presented her JaM-RoCKerS collection of diverse people on diverse stones, and OUTTA MANY ONE: Portraits painted on river stones. Charl Baker also showed her Tree of Life.
In the garden there was a photography exhibition exploring identity through the images of the Jamaican people and landscape.
KOTE is Kingston's urban arts festival which has been running more or less every year for the last few years (see our archives for more on past KOTE events).
All in all, it was a great night – CONGRATS TO KOTE!