Engineroom Makes Local Debut at Brand New Machine Wednesday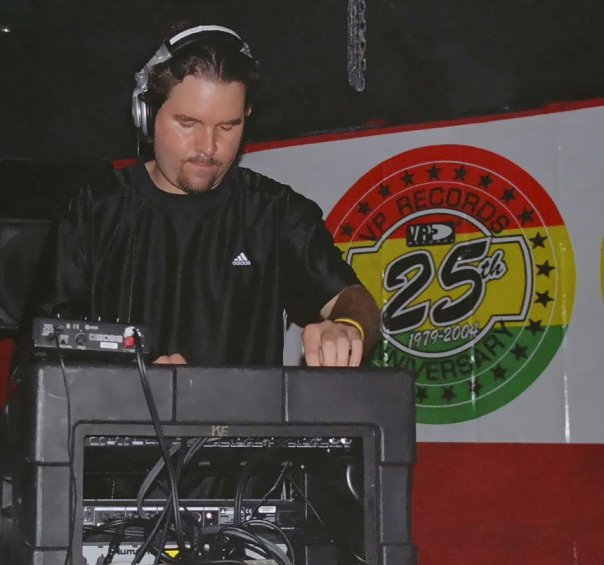 Engineroom at VP Records' Soca Gold 2005 Launch Party @ Club Gabah, Los Angeles, CA
Christopher Edmonds, aka Engineroom, has been spinning cutting edge Caribbean dance music for parties, clubs, concerts and the radio since 1985 in Jamaica, Florida and California.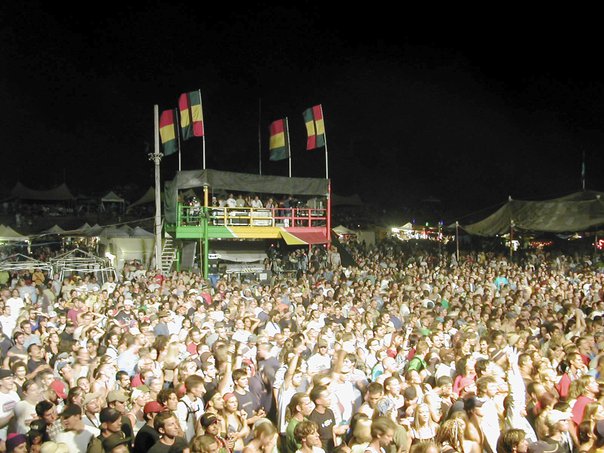 View from Engineroom's booth- Reggae On The River, Humboldt Country, CA
As DJ Maxi Taxi he was a member of Miami's leading uptown disco, Medusa (which also gave birth to Waggy T and Gary Hart of Stages), for all of the 1990s, and also held residencies at leading Jamaican nightspots in Florida including Lime Key, Stardome, 5th Street and Spirit.

Following a move to northern California, he became the resident DJ for Berkeley's famous Angel Magik parties, and also held down appearances at every major Caribbean event in the region, including multiple prime time spots at the Reggae On The River festival, San Francisco Carnaval and VP Records' album launch events.
Now back in Jamaica, Engineroom is once again pushing the envelope and focusing on bringing the hybrid sounds that reggae, dancehall and soca spawned back to their home shores- House, UK Funky House, Garage, Grime, Dubstep, Drum & Bass, Kwaito and Hiplife, Urban EMD and of course a liberal sprinkling of classic and contemporary dancehall and soca.