The Caves Team Up with Unity Primary School on New Year's Eve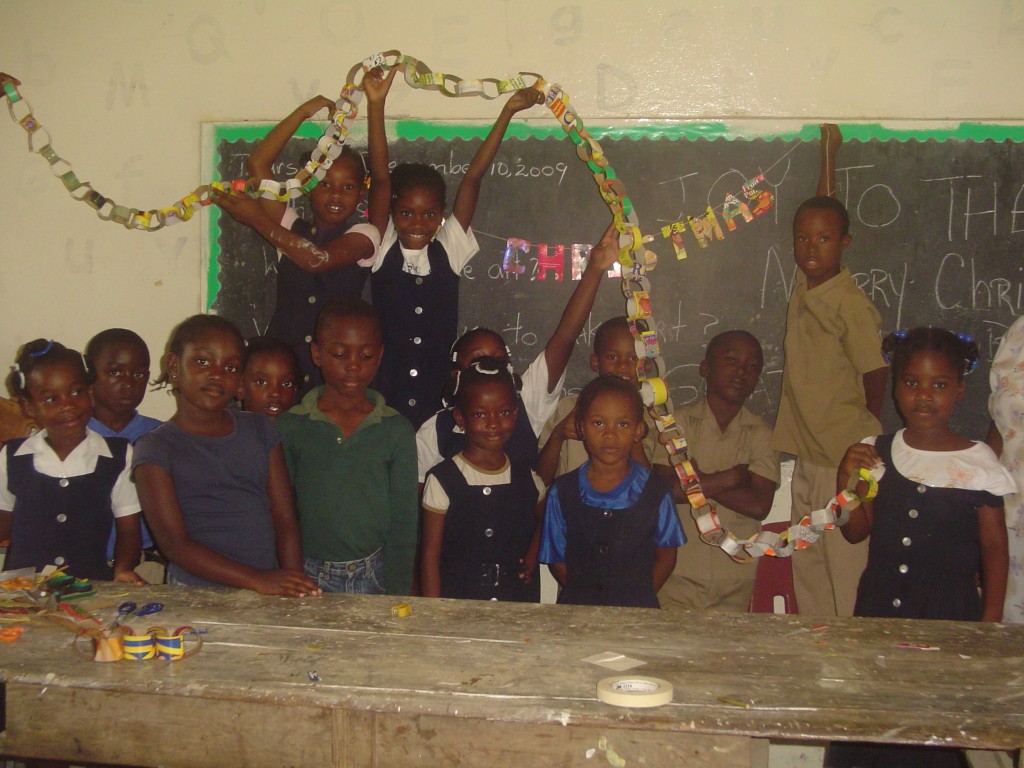 Garlands created by the children of Unity Primary school and the ladies of Unity Craft Circle delighted guests at Island Outpost's the Caves in Negril this season. The hotel, voted by CondeNast Traveller as the number one 2009 All Inclusive Caribbean Resort, hosted a New Years Party – a Blue Moon gala with the Caves' Saulter family among the celebrating guests.
The resort was decorated with the garlands proclaiming holiday greetings 'Joy to the World', 'Peace on Earth', and 'One Love' plus stars, angels, wreaths all made of natural and recycled materials by the ladies and children from a rural Cockpit Country town.

There was a frenzy of artistic activity at Unity Primary in December as school children collected cardboard boxes and competed to make the longest paper chain garlands.
Raffle prizes were donated by Island Outpost resorts Jakes, Strawberry Hill and the Caves and the drawing took place January 1st. Proceeds from decorating the Caves, selling raffle tickets and ornaments in the gift shop will help build a multi media Art Room at Unity Primary, and establish a Youth Art Programme to fill it. Unity Yout' Art will host Jamaican cultural arts and crafts, music, literary and dance programmes.
If you would like to know more about the Mary Vinson Blackwell Foundation, the developing Arts & Culture Programme at Unity Primary School or the crafts of Unity Craft Circle, Trelawny, which includes rope and Royal Hut fabric hammocks please see islandoutpost.com.