Potosi Farms Sustainable Farming Featured in NY Post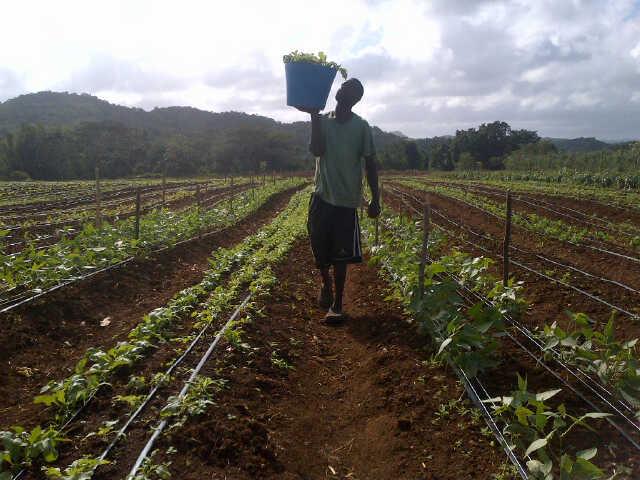 There's no shortage of beauties on the beaches of Jamaica, but a trip to the vegetable garden can be just as exciting.
Stunning Marika Kessler founded her own 83-acre farm — tucked away up in Jamaica's rough and rugged, northwestern Cockpit Country. And she did so after having studied fashion design in the US.
"I just got sick of that world," she says. Kessler and her husband, Adam Miller — who grew up on a farm in Jamaica's St. Thomas Parish and wound up studying the agriculture biz at LSU — broke ground on Potosi Farms in September 2011.
Read more at NYPost.com
For more on Potosi Farms see their facebook.com/potosifarms page
About Potosi Farms 
"Located in Jamaica's Cockpit Country mountains, we offer the finest of sustainably grown produce delivered to your door.
Our passion is sustainable farming. This means producing without depleting Earth's resources or polluting the environment. We follow Mother Nature's lead in maintaining her best health, by employing a variety of environmentally sustainable methods to grow, care and nurture our farm.
Our mission is to narrow the gap between grower and consumer by providing freshly harvested earth to plate produce.
At Potosi Farms we reintroduce the lost comfort of knowing how, where, and by whom your food is grown".