Jakes Launches Agri-Tourism Initiative, Farm Dinners, at St. Elizabeth Farms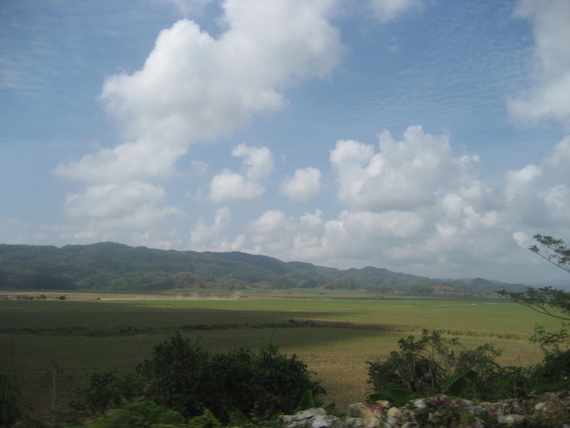 Jakes, a bohemian-style boutique hotel nestled in the fishing village of Treasure Beach on Jamaica's South Coast, has recently launched a new agri-tourism intiative, dubbed as "farm dinners" to be held monthly in St. Elizabeth.
Staged in conjunction with Liz Solms, an accomplished chef and local sustainable agriculture expert, the Farm Dinners program supports the small independent farmers of Jamaica's "bread basket", specifically in and around the Pedro Plains. The series of monthly dinners will feature savory organic dishes prepared and served on-site at local farms, with wine pairings provided by Caribbean Producers Jamaica.

The Farm Dinners begin at sunset, once a month on the Saturday closest to the full moon, on a small farm in the hills of St. Elizabeth. Upon arrival, guests are greeted with a cocktail whipped up using fresh fruit grown on that very farm. The table is elegantly set with white linens in the middle of a working field, with lanterns hung around the table and among the curling vineyard-like rows of yam vines.
Dinner is cooked table-side and the rotating menu reflects seasonal local produce and 100% organic ingredients. Mouthwatering dishes, such as penne with lime basil, goat cheese crostini, and chicken with dill yogurt sauce, are served up family-style.
The dinners will also play host to various specialists such as honey experts and wine sommeliers to lead tastings of locally-produced fare.
Liz Solms has dedicated her career to improving and celebrating the agricultural landscape of Jamaica, along with promoting the culinary bounty of fresh farm food in the Pedro Plains.
Jake's commitment to supporting local farmers and fisherman began when it first opened its doors in 1995 as a humble seaside restaurant. Now a vibrant and stylish resort with a compelling laid-back-chic atmosphere, Jakes has partnered with Ms. Solms and the Pedro Plains farms to provide visitors with the opportunity to see where their food comes from, through locally-guided Farm Tours and the new introduction of the monthly dinners.
Upcoming Farm Dinner dates are Aug. 7, Sept. 25, and Nov. 20 and can accommodate a maximum of 35 people.
Guests can reserve their spot by calling Jakes at (876) 965.3000.
ABOUT JAKES
Jakes, an Island Outpost resort, is located in the fishing village of Treasure Beach on Jamaica's south coast. Famous for its vividly-decorated Moroccan, Indian and Adobe-inspired cottages and villas, it is a bohemian resort with an earthy, relaxed style, featuring 49  guest rooms.
Each of the 31 cottages and three villas are uniquely different and offer views of the island landscape. Guests are always just a few steps away from the sea where they can snorkel, fish, canoe, swim in the saltwater pool or sunbathe on the private beach.
Jakes is home to the full-service Driftwood Spa and multiple dining options, including Jack Sprat Pizza & Seafood Restaurant, Dougie's Bar (famous for Dougie's own rum punch), and The Restaurant. The resort has a long-standing commitment to Treasure Beach and supports many community projects through the BREDS foundation.
For more information about Jakes, visit www.islandoutpost.com/jakes or call 1-(876) 946.1958