Chef Latoya Panton Offering Cooking Classes in Kingston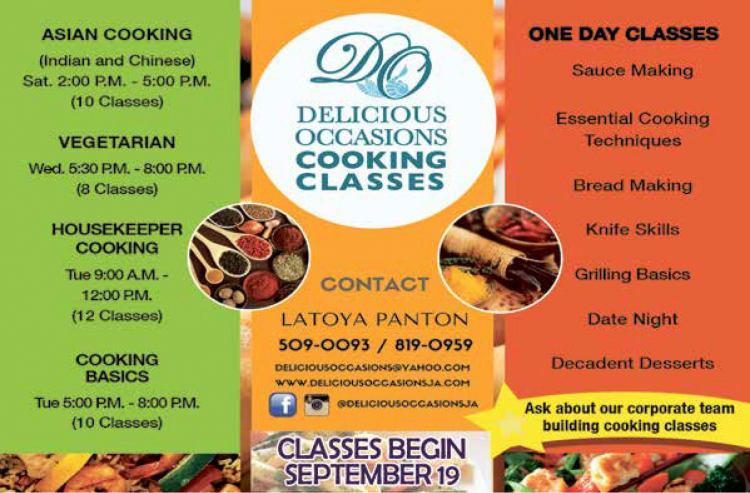 Delicious Occassion's Chef Latoya Panton is starting up another series of cooking classes in Kingston.
About Chef Latoya Panton
Latoya Panton is the owner and chef of Delicious Occasions Catering and Cooking Classes.
A cooking class instructor, caterer and personal chef, she studied Institutional and Catering Management at the University of Technology.
She has successfully taught children and adults to cook for the past 10 years.
Latoya believes that good food is an important ingredient to quality living. With students from as young as 4 years of age, she believes that exposing children to healthy food habits from an early age will help to develop a lifelong appreciation for good food and its beneficial effects on health. Cooking is a way to bring families together and create memories that will last a lifetime.
Each summer for the past 10 years Latoya has been inviting children who are passionate about food into her classroom kitchen for a summer of cooking and fun. The Young Chefs Cooking Club was started as an extension to the summer classes for those children who wanted to continue cooking beyond the summer.
Now in its third year the cooking club is actively engaging young foodies to express their passion for food in creative ways during the after school and Saturday classes.
The young chefs have been given the opportunity to be a part of public food events such as Simply Red (Heart Foundation Fundraiser), World Diabetes Day Celebrations and B3Parenting Expo.
In club activities include an annual Christmas Cook Off, a Tasting of French Foods at the end of the Easter term and the Young Chefs restaurant at the end of the summer term.
Latoya has designed her classes to not only teach children to cook but also to help them build their confidence and self-reliance.
Passionate about food, Latoya has been dedicating her life to exposing both adults and children to the wonders of the foods around us, developing creative ways to utilize our local foods and the pleasures that come from growing, preparing and eating your own home grown foods.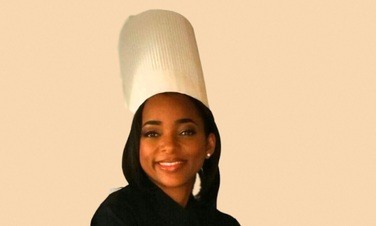 Chef Latoya Panton