Jake's in Treasure Beach – A South Coast Gem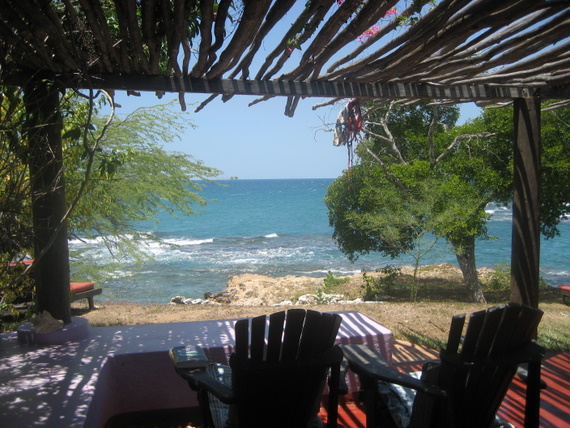 Jake's is located in Treasure Beach, St. Elizabeth, on Jamaica's south coast about an hour southwest of Mandeville.
Part of the Island Outpost family, Jake's offers visitors a unique semi-rustic experience (most rooms have no a/c, no phones and no TV, although there are CD players and CD's provided at the reception). The rooms also have a mini bar including a fridge and coffee maker.  The showers are outside which allows for very cool showering under the Treasure Beach stars (an experience itself).


The staff is extremely friendly and engaging, the food fabulous, the salt water pool refreshing and truly necessary to escape the sun's heat.
Jake's also has a fabulous spa with an amazing view of the water.  We had mini massages (30 minutes) which were great but just made you want to have a longer one… pretty much how we felt when we had to leave at the end of the weekend.