10 Great Places to Eat in Treasure Beach, Jamaica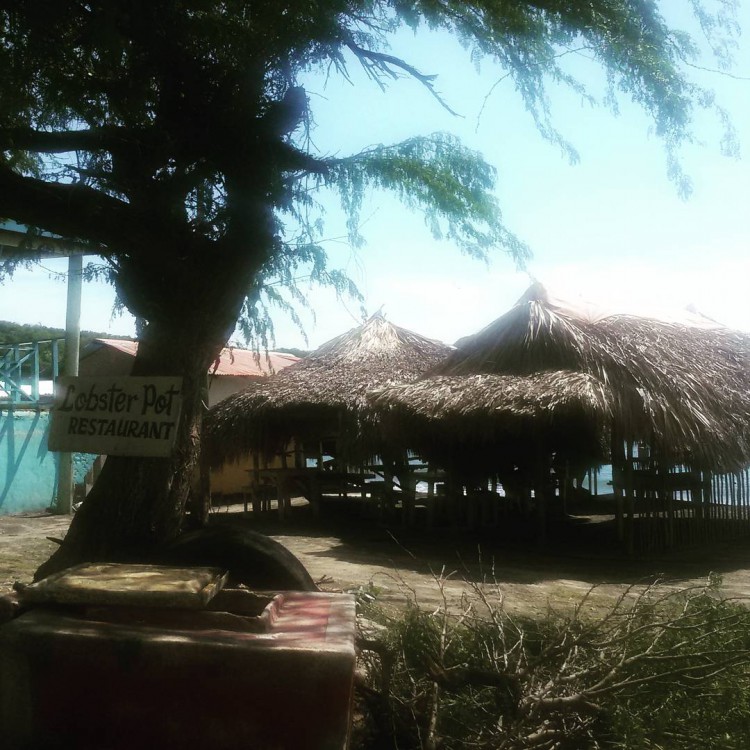 Here's a list of 10 great places to eat in Treasure Beach, Jamaica.
I'll be there for Calabash for the next few days and so eating places are on my mind…
I haven't put any contact info as pretty much everyone in Treasure Beach knows where these places are. Treasure Beach isn't a big place!
Prices at pretty much all of these places are very reasonable.
My top 10 places to eat in Treasure Beach (in no particular order): 
Smurfs – Smurf's specialty is providing a really great Jamaican breakfast with their own home brewed coffee.  Smurfs offers a laid back vibe with great Jamaican food and is popular with locals and tourist alike. You can also buy their roasted coffee beans sourced from farmers in the area. Smurfs will also do lunch and dinner on request and will cater for groups on request.
Gee Whiz Vegetarian Restaurant – Huge servings of really really delicious vegetarian food +  great prices too.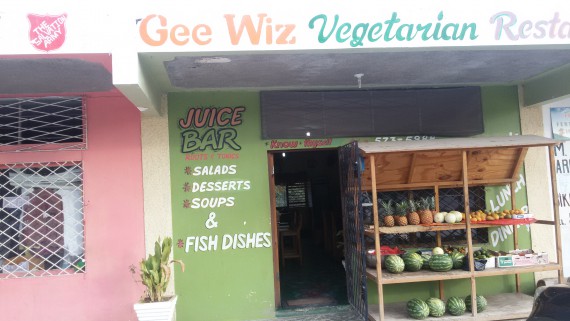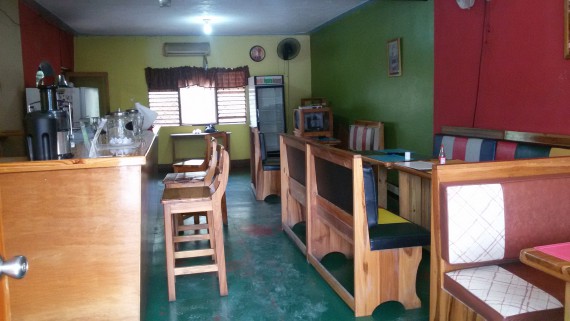 Jake's – Good varied menu of Jamaican dishes meets international cuisine, prices higher than other local spots but still reasonable.
Jack Sprat – Laid back seaside eatery with great pizza and conch soup, plus lots more!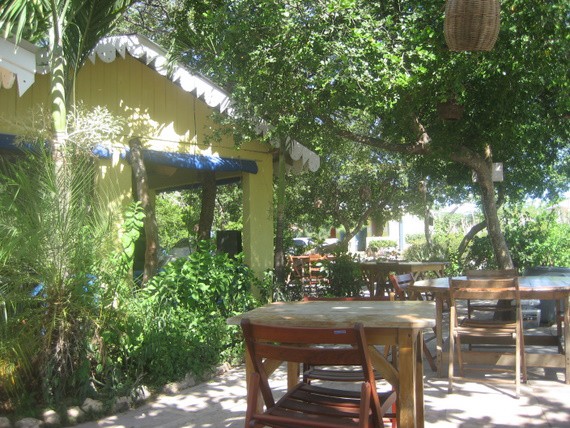 Strikey T's – World class chef runs a roadside foodie spot featuring great food and service. (Check first to make sure they are open as not open all year round!)
Lobster Pot – On the beach rustic spot featuring great lobster dishes and a lovely view of the sea.
Frenchman's Reef – Seaside restaurant with extensive menu, also great pizza and rum punch.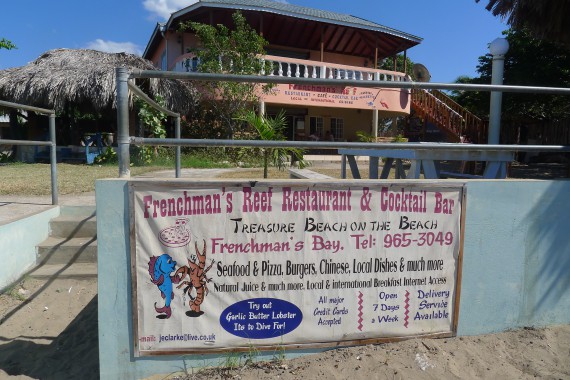 Mar Blue – 5 star cuisine! Nuff said. (Unfortunately they now only cook for guests so a great reason to stay at Mar Blue!)
Pardy's – Coffee shop vibes with good food.
Diner's Delite – Right across from Frenchmen's Reef – great Jamaica breakfast lunch and dinner.
Sunset Resort and Villas – Great breakfast, lunch and dinner with an awesome view of the ocean!
Irie Rest Guest House – Also has a food spot in Billy's Bay.
Saturday Dinner Parties at Lotus View AKA Shirley's Place – Weekly dinners in an open air environment. Great food and service! I think this is only during the tourist season, i.e. till end March.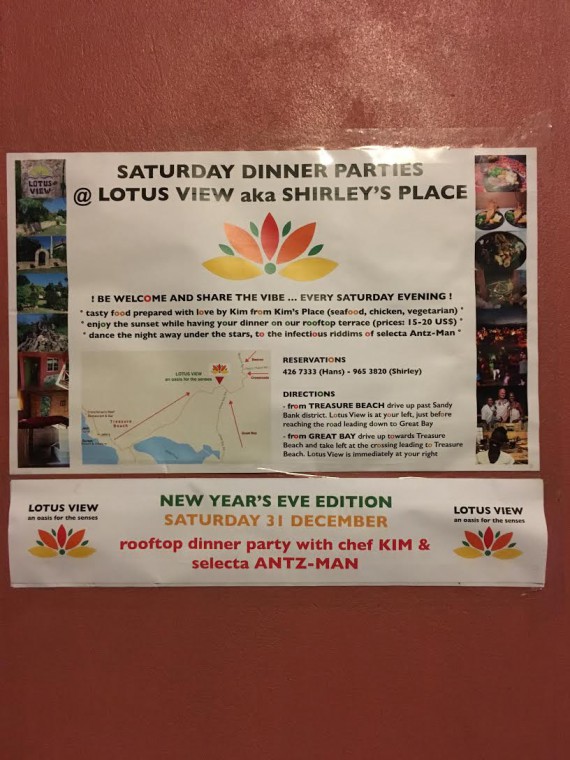 Feel free to add your comments and suggestions about where to eat in Treasure Beach!