Brick Stone Pizza – New York Style Pizza in Downtown Kingston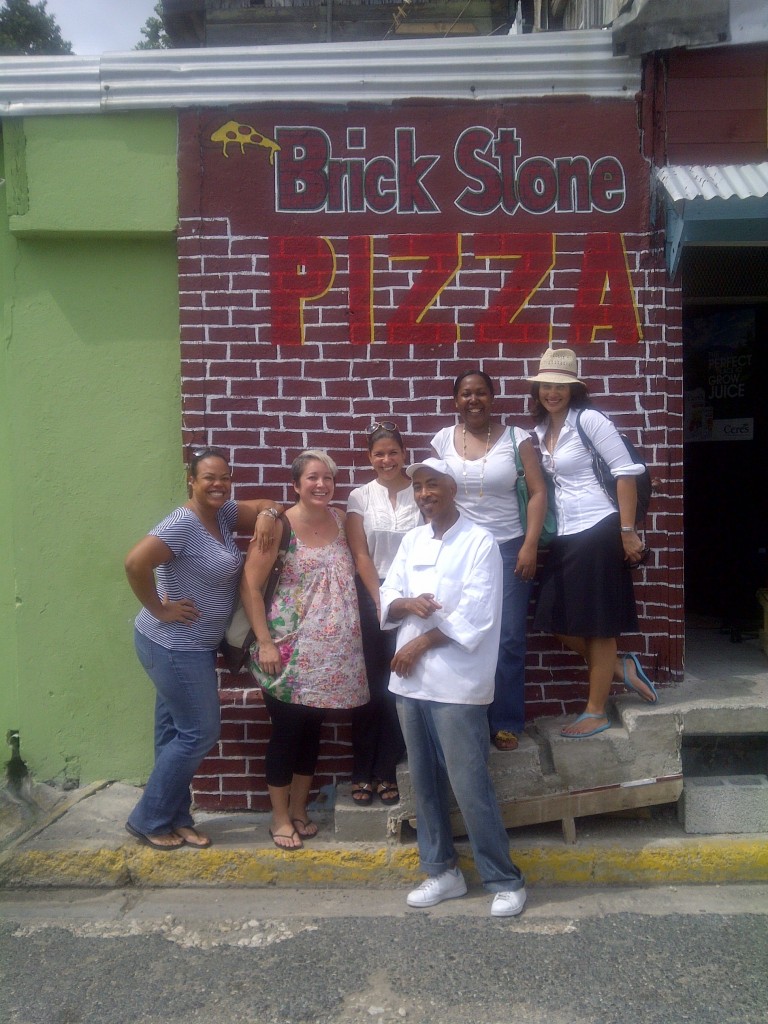 Are you looking for somewhere new to eat in Kingston? Are you a pizza lover? 
Good News! Recently opened Brick Stone Pizza in downtown Kingston is now open and offering New York style thin crust (and regular crust) pizza and it's delicious!
Reasonably priced and made from fresh ingredients, Brick Stone offers a variety of toppings including pepperoni, ham, bacon, jerk sausage, sea food, vegetarian and Hawaiian. Whole wheat crust is also available. Calzones and lasagna are also on the menu.
Prices range from $350 for a small pizza to $1200 for a large.
They are located at 105 1/2 East Street in Kingston, just around the corner from Phoenix Printery, across from the Gleaner Company.
Call 854-1384 to order.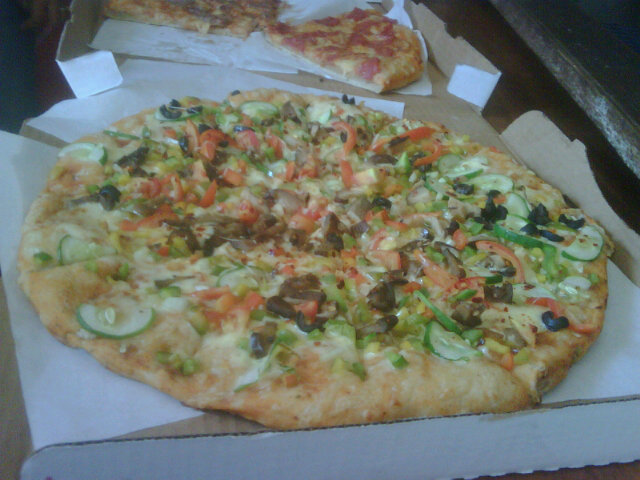 There's not much space to eat in but there are a few benches inside.  Delivery is also available for a small delivery charge of $100.
Owner Kenneth Austin has recently returned from New York where he worked in a pizza palour and had brought his skills back with him.
The pizzas are delicious and Mr. Austin gives great customer service!
Highly recommended!