Francophone Film Festival Now On in Kingston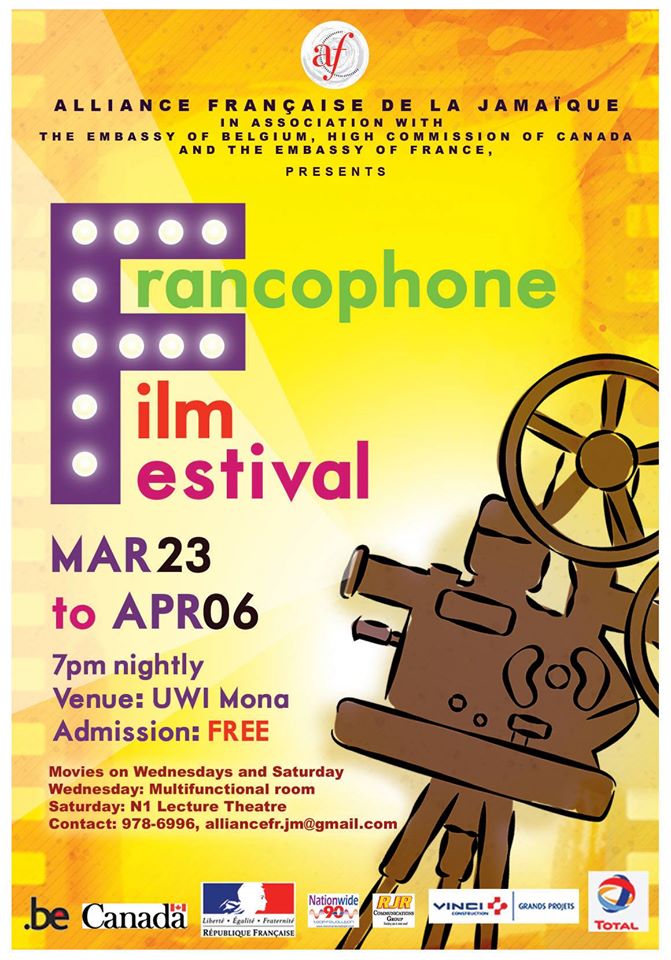 The Alliance Française de la Jamaïque, in association with the Embassies of France and Belgium and the High Commission of Canada, presents a variety of quality films from the French speaking world.
Movies will be shown every Wednesday at 7p.m. and on Saturday, April 6 at 7p.m.
Admission FREE!
All films are subtitled in English.
For more info: https://www.facebook.com/events/1676666849267470/