Saturday Hellshire Vibes
YardEdge welcomes guest blogger, Nicholas Stephenson for our first post of 2016!
Hellshire on a Saturday morning is calm & quiet and people are on the beach relaxing. Good time to get there is about 10:30am…and Totie's One Stop is the place to go.
Run by his wife Shine Eye and their 2 daughters, I have been visiting them since 1991 and have watched the girls grow into young women with kids of their own. I hadn't been for a while and it was nice to hear Totie say " Bredda Nick…just minutes ago I said to Shine Eye that you must be away". When I asked why he said Shine Eye sent a customer to the fridge to take out a cold Guinness and he remembered it was something I always did when Shine Eye was busy cooking!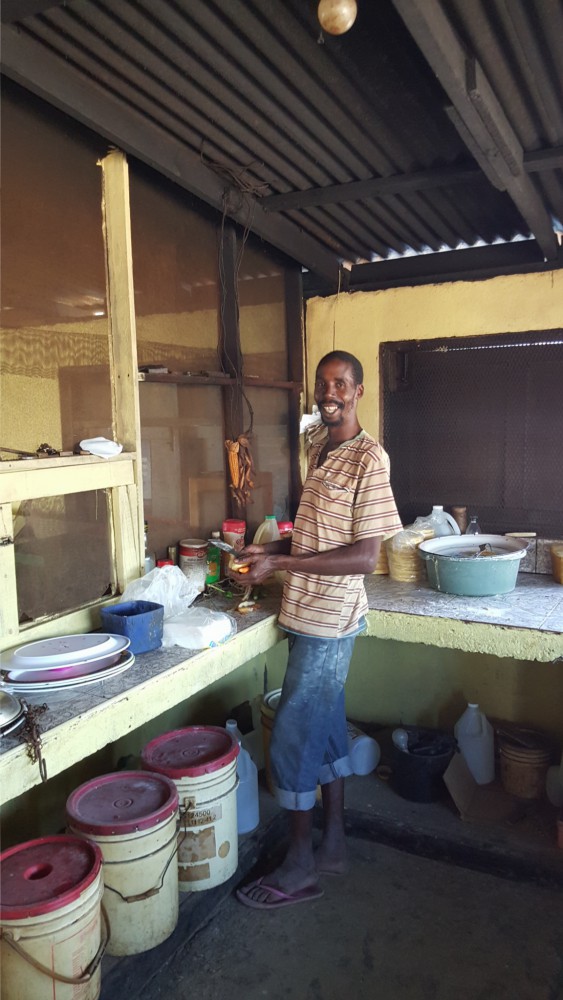 By noon a few more people and the Hellshire sales team are on the move…Bamboo Bobby with his bamboo money boxes, Treddy the oysterman, Ian and his lobsters, Smiley and his hand made bangles & chains, horse riding, peppered shrimps sellers, the Ras with his powerful roots drinks…while we watched the fishing boats coming back through the break in the reef to sell their catch on the beach.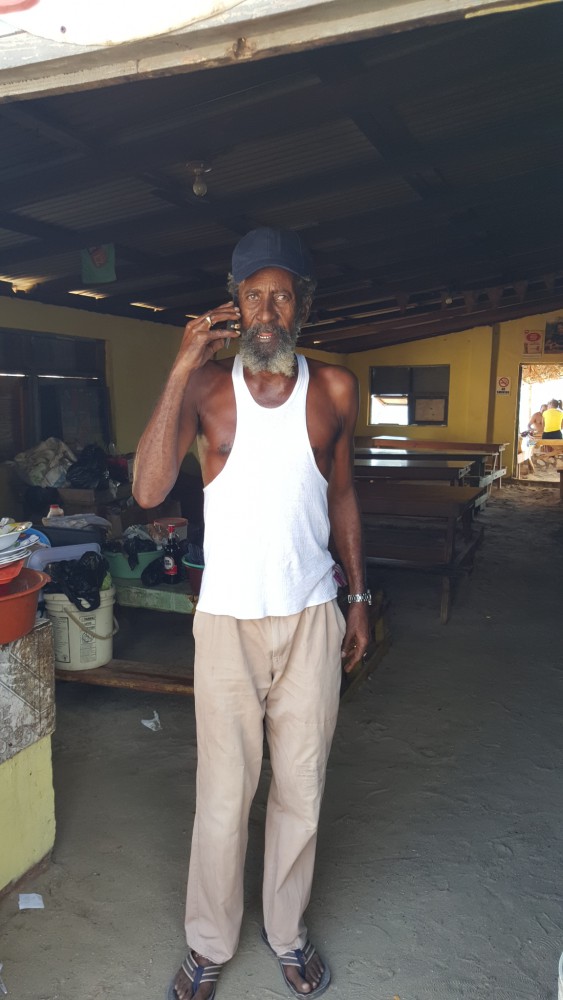 Its a great vibe, rustic and peaceful… the beach vendors are diplomats…no hustling, just passing by and if you want to purchase then its up to you. Same when you park your vehicle at Totie's…no one or two or three people rushing to park you!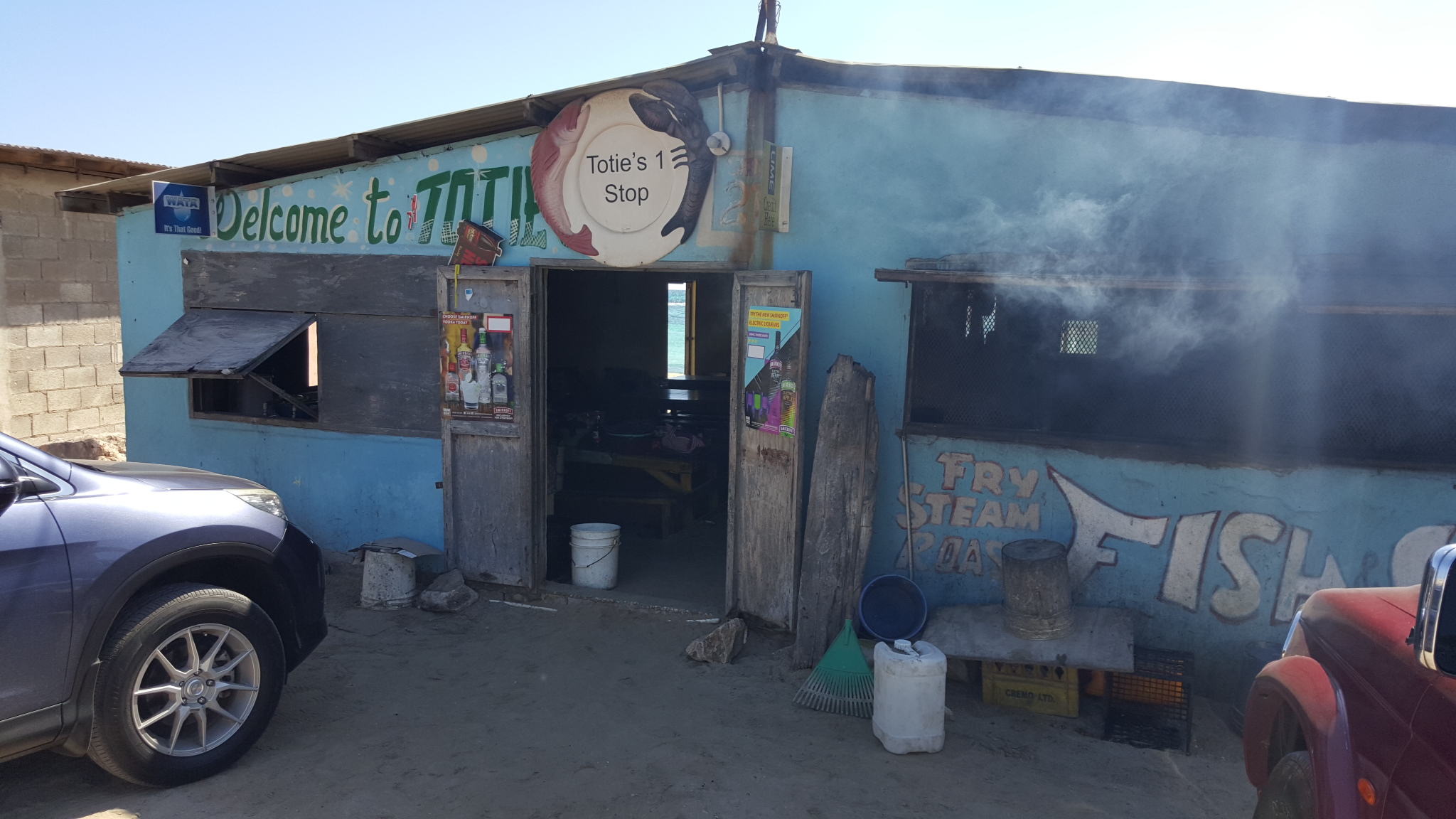 All the people I have mentioned have worked the beach for years…in the early days they were the few…nowadays others have swelled their ranks but everyone gets on, a great camaraderie.
Totie and Shine Eye, and Chef Belly…good people who care for their clientele…when you drive into Hellshire go through the first zinc fence alleyway and turn left (instead of driving straight ahead to Aunt May's and Prendy's), then take the first right all the way to the beach – you can't miss Totie's.
And if you are like me and do not want to hear loud music blaring too early (or at all) then Totie's is the place to be…good food, good people, family run fun in the sand and sea.
Well worth a visit, whether you live here or are just visiting. And let them know you saw them on Facebook…or just mention my name…