Mount Edge Guest House, EITS Cafe and Food Basket Farm – All in One Place!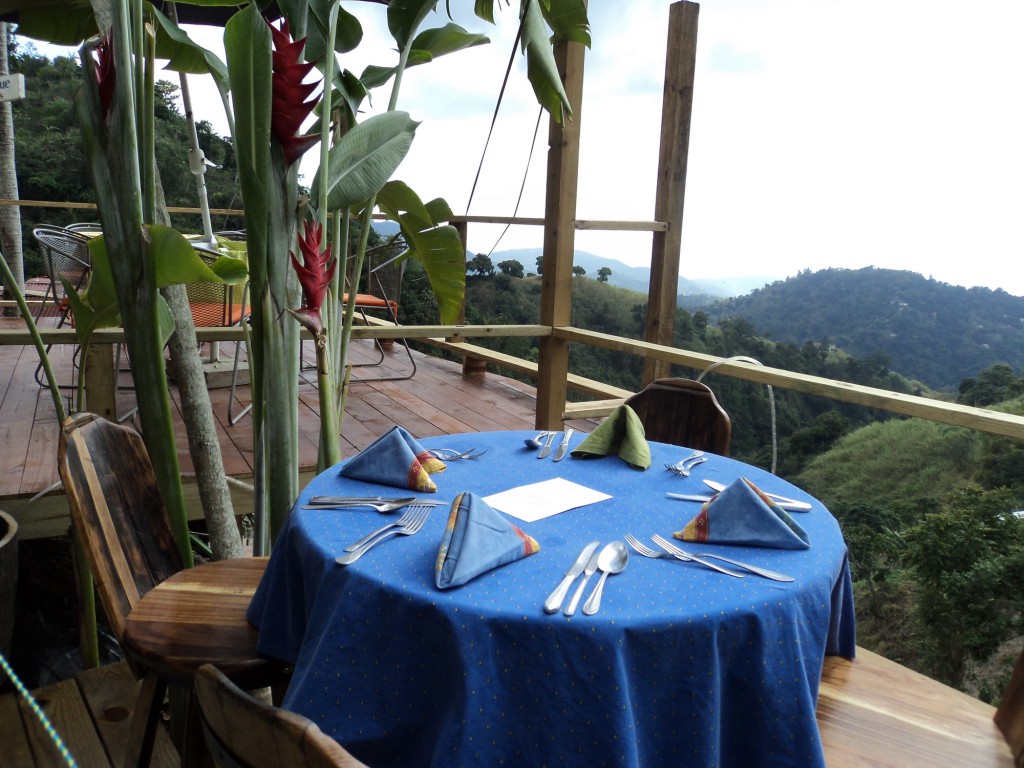 Thanks to Robyn Fox of Mount Edge Guest House / EITS Cafe / Food Basket Farm for this contribution on the exciting happenings up at Mount Edge!
Mount Edge Guest House, EITS Café and Food Basket Farm have a concept of providing a 'Brand Jamaica' cultural experience with accommodation, a 'Farm to Table' Dining Experience, and Fresh salads, herbs and produce, delivered to supermarkets, restaurants and residences.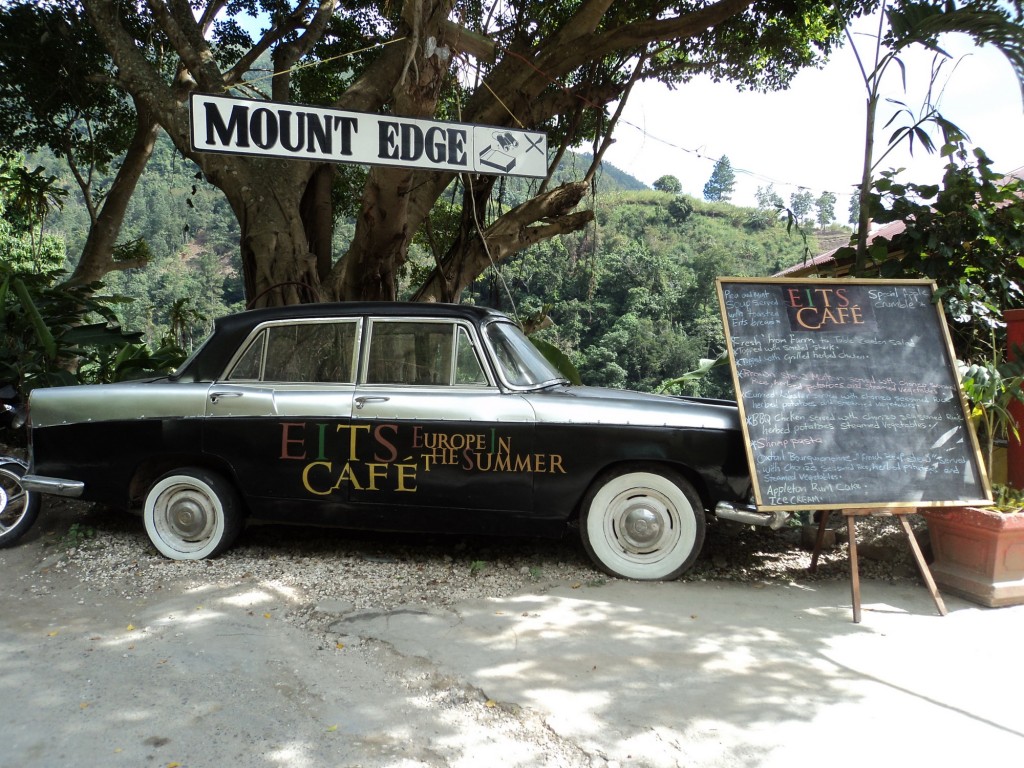 Mount Edge Guest House offers a 'Brand Jamaica' Experience with modest accommodation at affordable prices. Guests are looking for holidays where they can enjoy the natural beauty of Jamaica at a modest price.
Mount Edge has a total of eight guest rooms, strategically positioned, some of them enjoying the views of the mountains and the city below. The Guest House was started in the late'90s, and has seen a steady stream of backpacking foreign visitors (and occasionally, locals) in search of a not-so-traditional vacation.
Guests have come from all over the world but mostly from Europe.
Mount Edge has been rated #1 on the Trip Advisor BB's and Inn's in Kingston and remains in the top recommended Hostel/ Guest House in the Blue Mountains in the Lonely Planet.

EITS Café, acronym for "Europe In The Summer", offers an exquisite dining experience. From 'Farm to Table', EITS Café incorporates salad greens, vegetables and herbs from the Food Basket Farm into delectable dishes, in a fusion of European and Jamaican cuisine.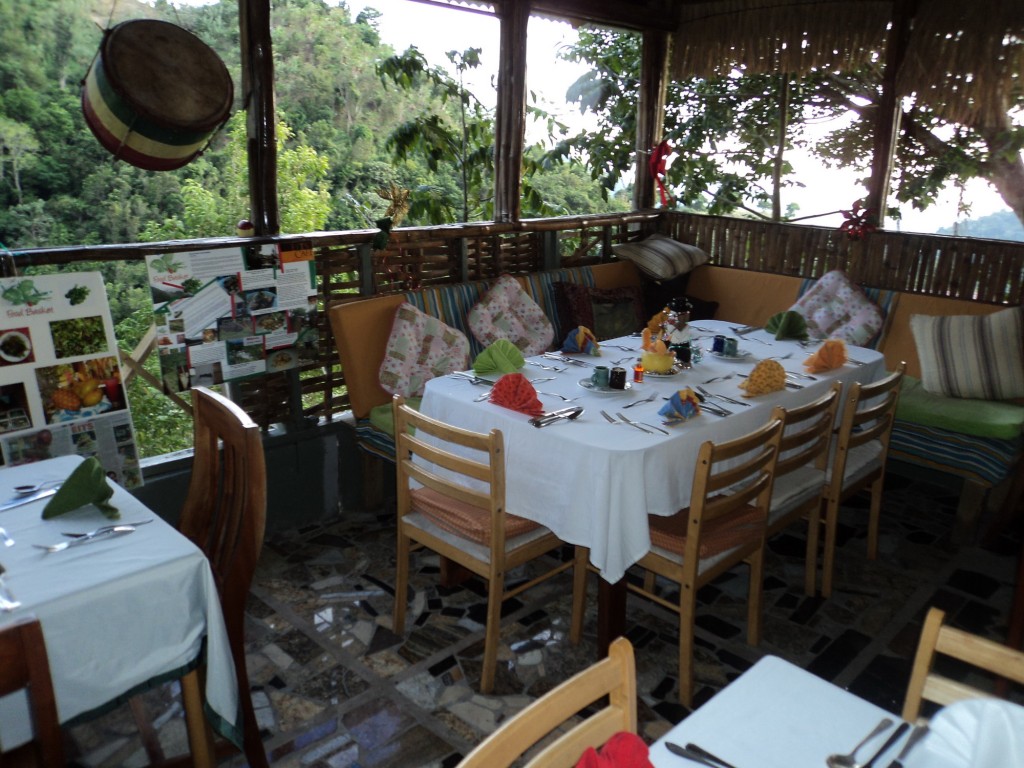 EITS Café is different from other restaurants in Jamaica in that it offers Farm Fresh produce on the table within hours of it being harvested.
The European influence in the restaurant offers a great combination of foreign and local flavours, much appreciated by the European guests visiting Mount Edge Guest House and the local Jamaicans, looking for something different.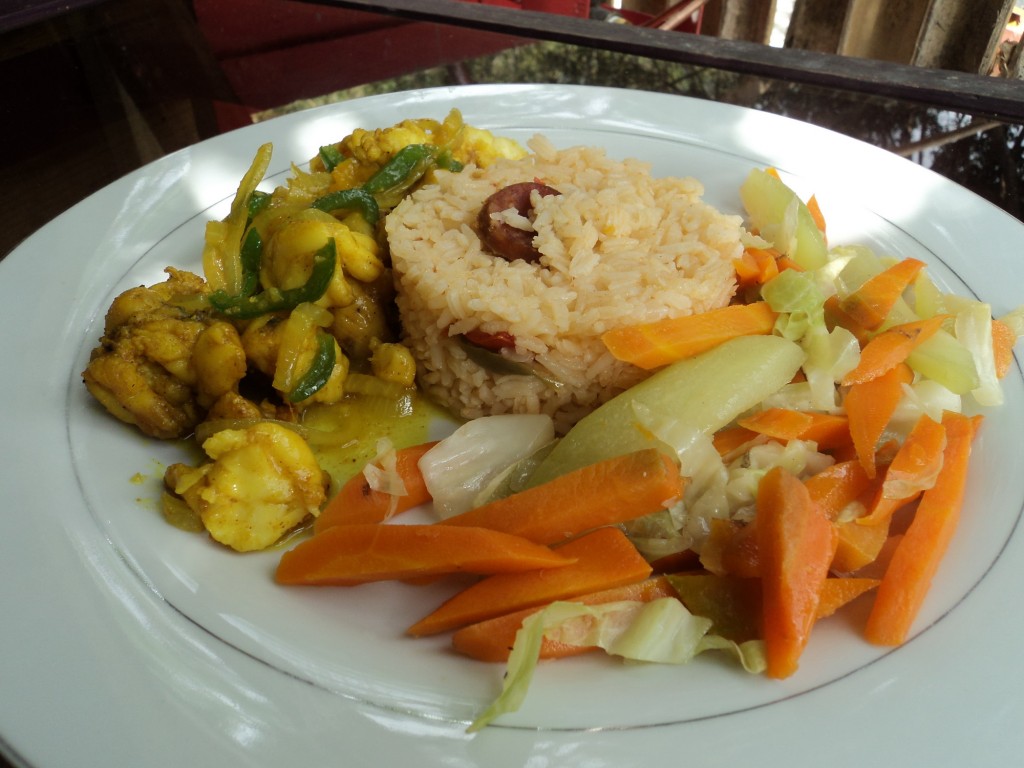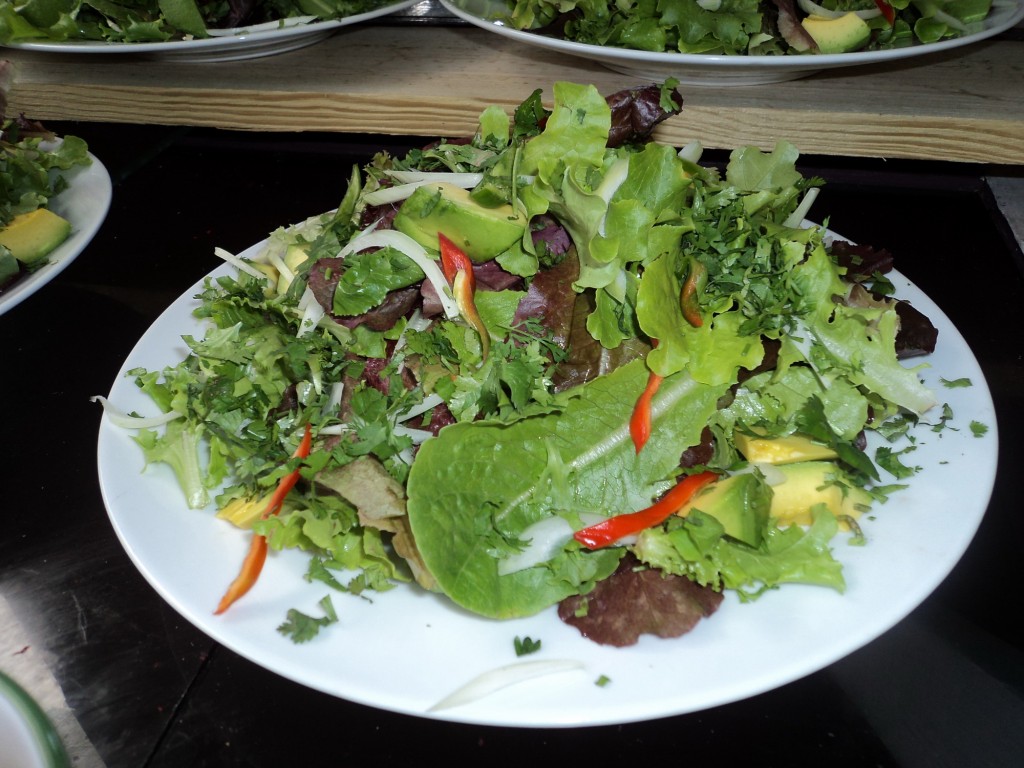 Food Basket Farm provides a wide range of farm produce, salads and herbs, some of them very difficult to find in Jamaica.
Fox's Fresh "Food Basket Farm" is a small, direct-to-customer, online-based company. Food Basket Order Requests are sent out every Monday outlining the items available for the week and part of our service is free delivery to the customer's doorstep, every Thursday and Friday.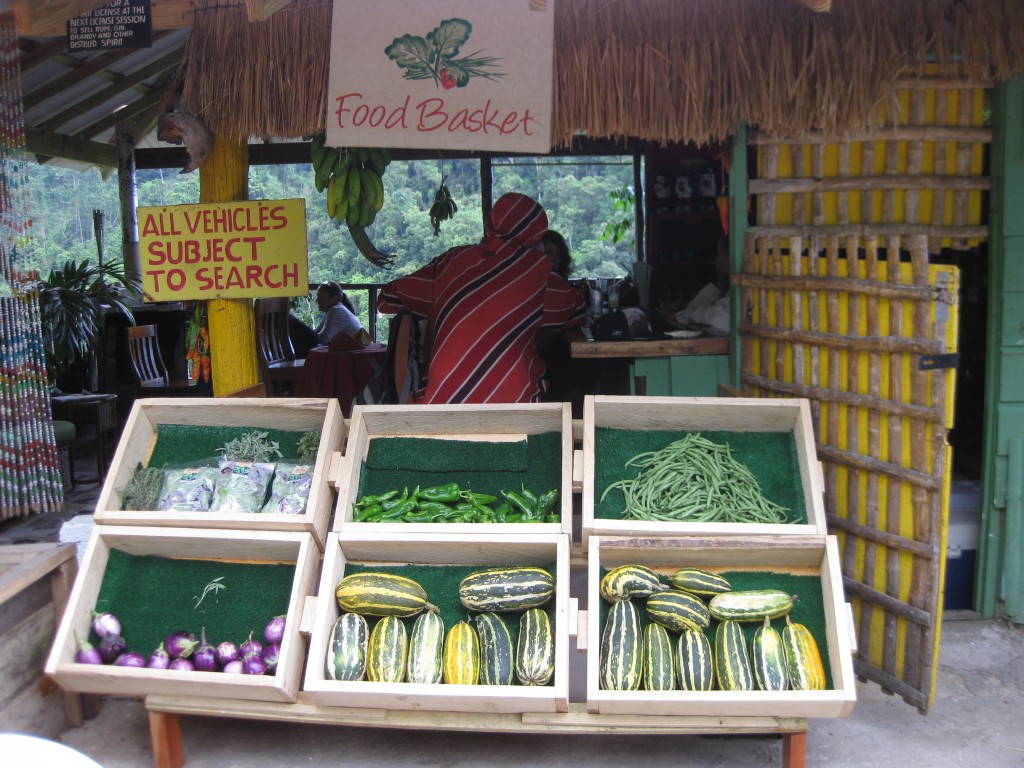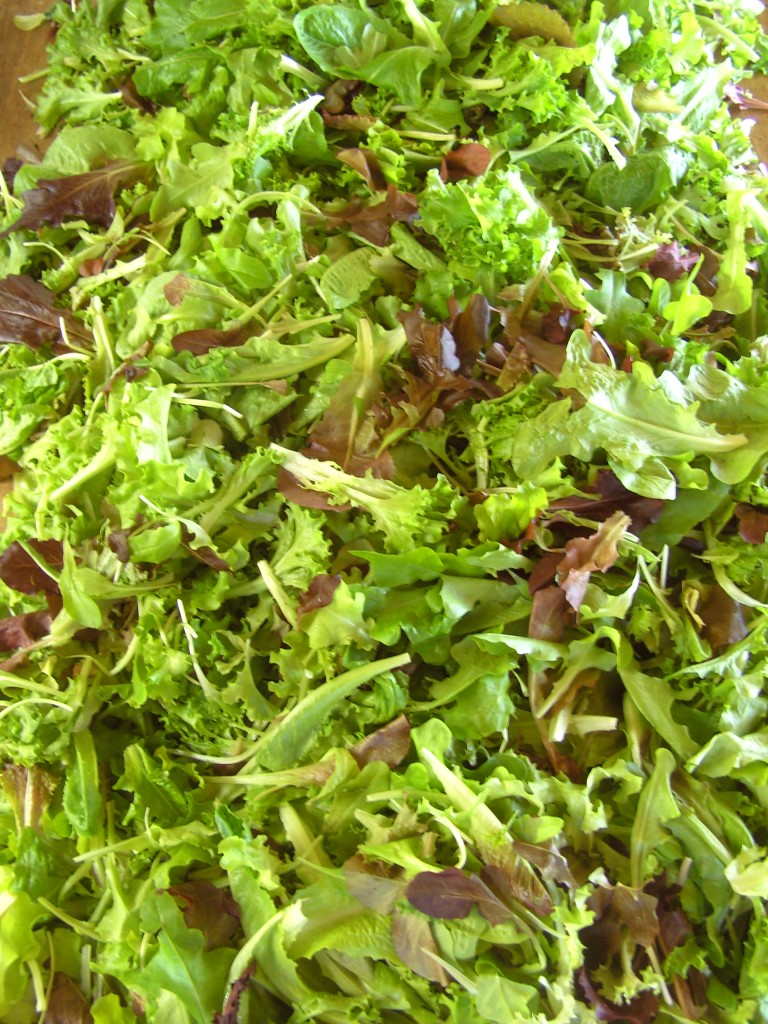 A weekly "Foodie News" email is also sent to our customers with some nutritional information and recipes.
This tri-fold business – "Mount Edge Guest House / EITS Cafe/ Food Basket Farm" falls into a category of its own in providing casual, rustic, relaxed and home style products and services in an affordable, efficient and easily available manner.
For more information contact Robyn Fox at foodbasketjamaica@gmail.com or call Mount Edge at 944-8974.