Delicious Padabhyanga (Indian foot massage) Available at The Wanderer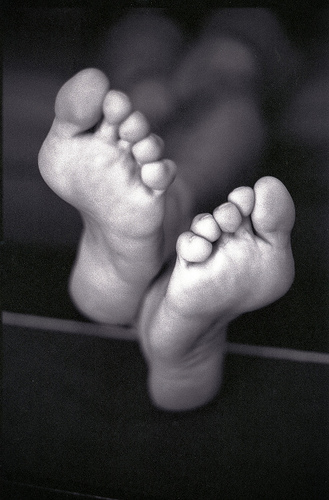 I had an amazing Indian foot massage also called Padabhyana last week with Colette Garrick at the Wanderer and thought I'd share…
So here's a little info on what Padabhyanga is all about and why its so good for you and feels so great!
About Padabhyanga:
Feet are a very important part of our body, as many nerves from many organs terminate in the feet. So massage helps to strengthen these nerves and restores health to many parts of the body. The marma (vital) points are massaged which gives balance to your dosha and is very helpful for people with insomnia, fatigue and cramps.
Foot massage is called "Padabhyanga", and it has a very special place within the Ayurvedic tradition. It is helpful in the treatment of illness, and significantly prominent in the area of preventative medicine.

In India, Padabhyanga is commonly practiced as a daily ritual, especially before retiring at night. There is a wonderful ancient Indian saying: "Disease does not go near one who massages his feet before sleeping, just as snakes do not approach eagles."
Benefits of Ayurvedic foot massage include:
o Helps to calm the mind
o Helps maintain eyesight and hearing
o Promotes quality sleep
o Improves peripheral circulation
o Aids foot health (alleviates pain, improves muscle tone and nourishes the skin)
o Helps prevent sciatica
o Helps to calm and maintain the "Vata Dosha" which, when present in excess, is regarded as the major cause of illness (Dosha is the name given to a specific body temperament or energy type.)
o Pain management
The benefits of the massage may be enhanced by the choice of the massage oil. Although the base oils that are commonly used have their own therapeutic properties, they can also act as suitable vehicles for the addition of herbs and essential oils to help obtain the required healing effect.
Sesame oil is the most commonly used oil for massage. It is rich in fat soluble vitamins, has a high mineral content and has excellent keeping qualities. Sesame oil is a powerful antioxidant, is easily absorbed and is very nourishing for the skin.
In parts of India a small bronze Kasa bowl is used in the massage routine. The bowl is warmed (preferably in water), and the rounded surface is well oiled before application. The skin surface is rubbed lightly and briskly in circular and lengthwise directions to stimulate circulation and energy flow in the area.
About Colette Garrick:
Colette is a graduate of The School of Ayurvedic Massage & Panchakarma Therapy Kannur, Kerala . Presently she practices foot, head and face massage.
Rates:
Foot massage is $2000.00
A series of 5 massages (recommended) is $8000.00 Contact 926071 or email Colette at wanderer46@hotmail.com
See Colette-at-The-Wanderer facebook page
Also check out YardEdge's interview with Colette
Photo – photos/fadeevbiz