US Lobby Group Targets Red Stripe In Boycott Jamaica Campaign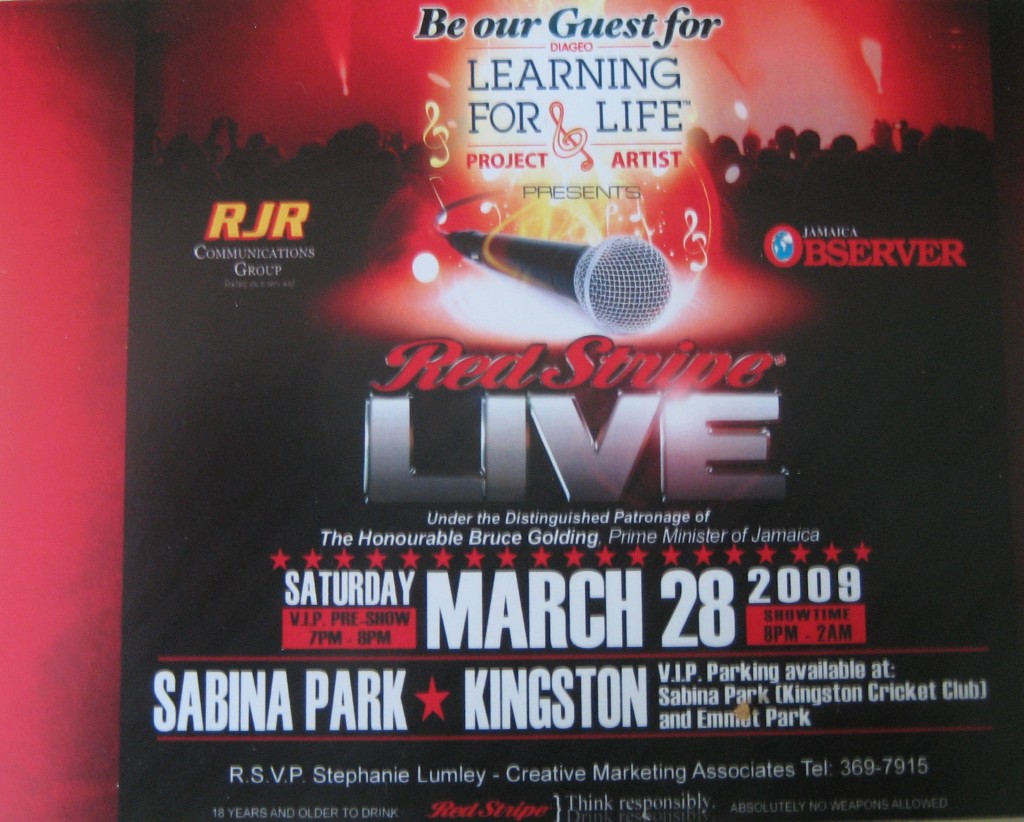 While I agree with the motivation behind this campaign (to pressure the Jamaican government and private sector to improve protection for and decrease discrimination against homosexuals in Jamaica) I think the campaign's target is misdirected. The campaign is encouraging a boycott of Red Stripe products in major US cities (as well as discouraging tourists from visiting Jamaica). Red Stripe has been one of the more progressive local companies in speaking out against and not supporting entertainers who advocate violence against gays.

Red Stripe had actually withdrawn support for live music shows in Jamaica as a statement against artists who promote violence in general, slackness towards women and anti-gay lyrics, and have only recently (this past weekend) returned to promoting live music events with their "Learning for Life: Project Artist" programme, which trains young persons in all aspects of the music business.
Red Stripe Live show in support of their "Learning for Life" program