Jamaica Can Benefit from Globalisation Says the Economist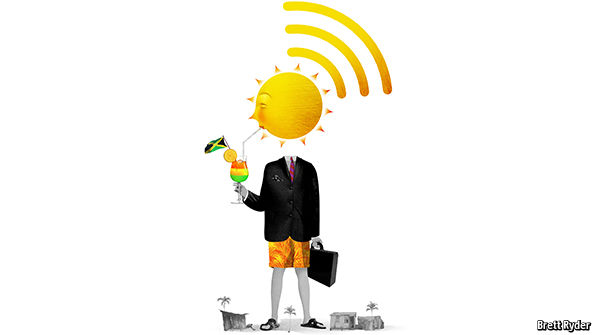 Here's an interesting article from The Economist about how Jamaica can benefit from globalisation. 
IT IS EASY to succumb to the romance of Jamaica over dinner with Chris Blackwell in GoldenEye, his boutique hotel in the grounds of Ian Fleming's Caribbean retreat. Mr Blackwell's mother was Fleming's mistress, muse and supposedly the model for Pussy Galore. Mr Blackwell's record label, Island Records, turned Bob Marley, among many others, into a star. In 1989 he sold Island for £180m ($300m) and bought eight hotels in Miami Beach, which was then run-down. Now he is focusing on his Jamaican properties instead. Read more at The Economist.