Jamaica's Reaps First Legal Ganja Harvest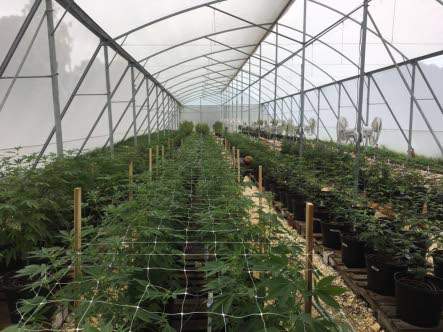 KAYA Farms — a sister company to Kaya Herbhouse, home to Jamaica's first legal medical cannabis dispensary — on Tuesday had its first official "cut" and harvest under the watchful eyes of the Cannabis Licensing Authority's (CLA) interim Chief Executive Officer Augustus Staples at its farm in Drax Hall, St Ann.
The plants from the harvest, according to a press release, will be cured, trimmed and packaged for sale to Kaya Herbhouse in St Ann for the first sale to medical patients, and Everything Oily for processing as per the tripartite agreements signed to ensure a closed loop system for the sale of marijuana as enacted in the Dangerous Drugs (Cannabis Licensing) Regulations by the CLA.
The regulations, the release said, allow for the sale and use of ganja for specific reasons, namely in accordance with the written recommendation or prescription of a registered medical practitioner, for consumption on the premises or for the provision of therapeutic services utilising ganja.
"I am truly honoured as a Jamaican to make the historic step where our country can finally monetise on this industry as Europe, Australia, India, China, and the US have already done," Balram Vaswani, chairman of Kaya Farms, said. "Kaya Herbhouse is set to officially open its doors in March 2018 — for the first phase of the opening to the public in which all Jamaicans and tourists will need to comply with one of the four regulations for the purchase of ganja and ganja products.
Read more: http://www.jamaicaobserver.com/news/first-legal-ganja-harvest-at-kaya-farms_126020?profile=1373