Bookophilia's Top 20 Books of 2010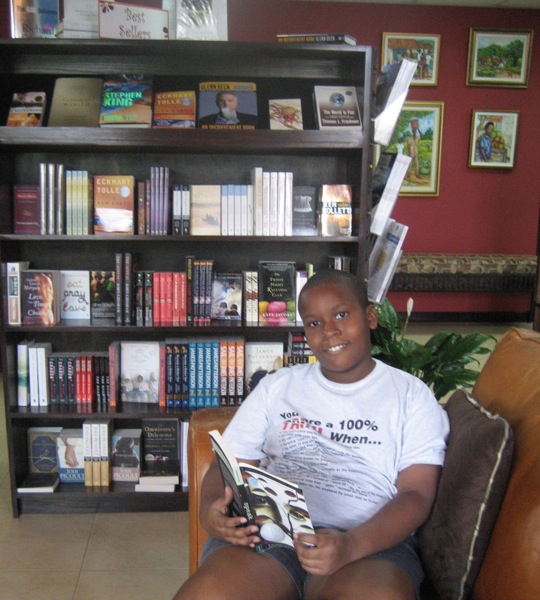 Here's the BOOKOPHILIA list of the top 20 books of 2010 based on quantities of each book sold at Bookophilia.
I love Bookophilia, my favorite Kingston bookstore, for more see Bookophilia, a Kingston bookstore with a difference.
TOP 20 BOOKS FOR 2010:
1. Dog-Heart by Diana McCaulay
2. 9.58 My Story by Usain Bolt
3. The Last Warner Woman by Kei Miller

4. Lifelines; The Black Book of Proverbs by Y. McCalla Sobers & A. Hodari
5. Jacket or Full Suit by Sonia King
6. Champs 100 by Hubert Lawrence
7. Keep on Pushing : Hot Lessons from Cool Runnings by Devon Harris
8. Nyam Jamaica by Rosemary Parkinson Norma Shirley & Cookie Kincaid
9. The Long Song by Andrea Levy
10. Jamaica by Air by Robert Davis
11. My Life and Leadership Vol I by The Hon. Edward Seaga
12. The Village Curtain by Tony Tame
13. If Love's So Nice Why does it Hurt? by Jennifer MambyAlexander, MD
14. Jamaica Fi Real by Kevin O'Brien Chang
15. Shaggy Parrot and the Reggae Band by Jana Bent
16. Heart Song by Blossom O'Meally Nelson
17. Kin Teet Kibba Heart Bun by Joan Andrea Hutchinson
18. Diary of a Wimpy Kid: The Ugly Truth byJeff Kinney
19. The Small Business Survival Guide by Alrick A. Robinson
20. Whose Vagina is it Really? by Sandy Daley
Join the Bookophilia facebook group here.
IF YOU'RE NEW TO YARDEDGE PLEASE LEAVE A COMMENT, FOLLOW US ON TWITTER, JOIN OUR FACEBOOK GROUP OR EMAIL US TO RECEIVE OUR MONTHLY E-NEWSLETTER (YARDEDGE@GMAIL.COM).
THANKS!