Tea, Glorious Tea 2010 – Exhibition and Sale of Handmade Teapots and Things Tea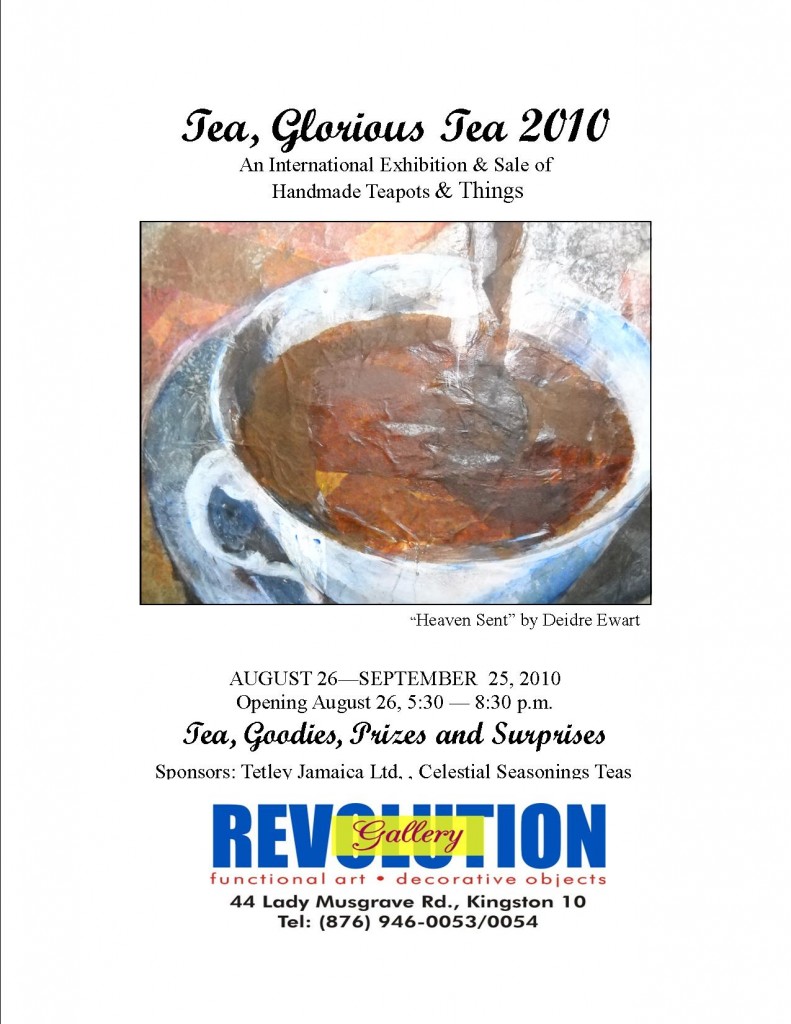 The Revolution Gallery presents "Tea, Glorious Tea 2010 – Form & FUNction" on Thursday August 26, 5:30 – 8:30 p.m.

The exhibition will include paintings, ceramics, mixed media and more things "tea".
This event promises to be different and interesting, featuring  new artists and explorations.
There will be a "Viewer's Choice" award – so go vote for your favourite piece.
For more info contact Carol Campbell – Curator / Director
REVOLUTION GALLERY
44 Lady Musgrave Road
Tel: 876.946.0053-4 Email: revolutiongallery@yahoo.com
Website:  Revolution Gallery