Roktowa Opens New Gallery in New Kingston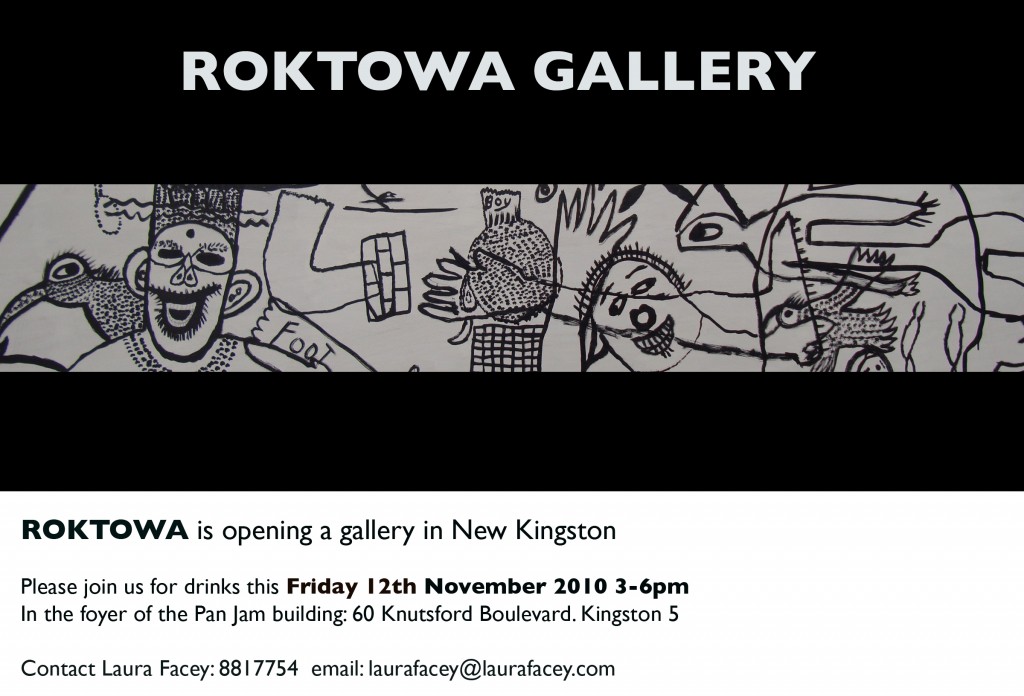 On November 12, Rocktowa opened a new gallery in the foyer of the Pan Jam building in New Kingston, 60 Knutsford Blvd.
The ROKTOWA Gallery in New Kingston is an outlet for the fine and applied art produced in their downtown studios. They are open Monday to Friday 11am to 3pm.
The downtown gallery is open by appointment, please call 294 9622 to arrange appointments.
For more on Roktowa Gallery see Jamaica Observer
For what's on at Rocktowa now see New works by Julia Wilmott opens at Roktowa Gallery